Rentacomputer.com (LSS) Legal Support Services
Renting technology for the Legal Profession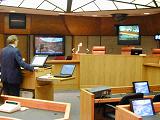 A Tech Travel Agent© from Rentacomputer.com will set-up workspaces in courtrooms, offices and "war rooms" for attorneys and support staff. Renting computers, projectors, large plasma displays and office equipment is one sure way to provide the best, most professional results within reasonable budgetary constraints.
Professional Courtroom Configurations
Projecting a professional image to get your point across is enhanced with the latest wireless projectors, notebooks and printers available from Rentacomputer.com. No messy wires to trip over or clutter your presentation. Best yet, multiple wireless projectors can be used with one or multiple laptop computers at the same time. Other video display devices such as flat panel plasma and lcd monitors (up to 60″), visual presenters, whiteboards, VCR & DVD players, slide projectors and wireless Lavalier microphones are also available for rent.

For information on audio visual rentals.
For information on wireless projector rentals.
For information in wireless laptop rentals.
Winning with War Rooms
"Working Together In "War Rooms" Doubles Teams' Productivity according to researchers from the University Of Michigan"

Tech Travel Agents© from Rentacomputer.com provides computer and laptop rentals, copier rentals, overhead display rentals, printer rentals, fax machine rentals, and other office equipment rentals for any sized war room!
On-site delivery, installation and ongoing service is available nationwide and 24 hour emergency service is available in most areas of the country. The rental time frames are totally flexible! No matter how long or short a legal case runs, you can be assured your equipment will be available and operational. In the event that your case is over sooner than expected, equipment can be returned early and future rental charges will terminate.
Utilizing the services of Rentacomputer.com Legal Support Services is becoming common place in the legal profession.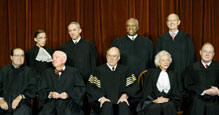 Call toll free 800-736-8772 for a no cost consultation with a professional from Rentacomputer.com or email TechTravelAgent@rentacomputer.com.
Our website is https://www.rentacomputer.com