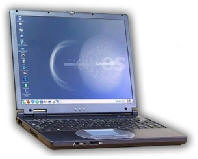 Here is a quick checklist of common tasks that need to be accomplished on every computer training session.
1. Install all operating systems, utilities, drivers and training software
2. Install sound system, projectors, printers, wireless network access points.
3. Run network cables, printer cables, extension cords etc. *NEW – Ask About Wireless Computer Rentals
4. Tape down all wires
5. Connect to network services
6. Test each computers software and network connectivity
7. Troubleshoot installation problems
8. Dry run all computer and av equipment, diagnose and fix all problems
9. Schedule someone to be the on site computer technician to help service computer problems during training sessions.
10. At the end of the computer training, disconnect, pickup and return all the equipment to your company.
Or you can get all your rental computer, av technology and installation services from Rentacomputer.com.