At Rentacomputer.com your personally assigned Tech Travel Agent will guide you to the proper and most modern up-to-date computer rental equipment available anywhere on the planet.
Rent all types of computers! From desktops, to every size of laptop to network servers. You can get what you need, configured exactly as you need, for as long as you need. This saves you time and money over buying and configuring yourself. With 3121 computer rental technicians in 321 cities, Rentacomputer.com has access to the most modern, up to date audio visual and computer rental equipment and staff in the world. Source: 2010 Convention Vendor
Rentacomputer.com is all about great Tech Travel Agent service! Here are some of the top notch services available from Rentacomputer.com via your personally assigned Tech Travel Agent: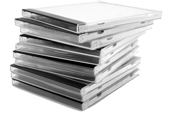 Software Imaging
Rentacomputer.com technical services offers the hassle-free service of imaging every laptop you rent from us allowing you to have your company's software pre-installed. Rentacomputer.com also offers select business software suites like Microsoft Office, including: Microsoft Word, Excel, & Access. This makes your job much easier because all you have to do is boot up the laptop and it is ready to go.
Delivery, Installation and Pickup Services
There is no better guarantee that everything works than having a trained computer technician deliver and install the computer rental equipment you need. No embarrassing moments where nothing works right. Having an on-site technician install your equipment means everything works every-time. You can focus on your event, training session, temporary office setup or just a celebration. Not the technology.
Laptop Computer Rentals
Laptop Rentals are great for the on-the-go businessman who needs a lightweight, portable, sleek, and powerful machine. We have a variety of laptops from powerful mobile workstations to ultra-light 13-inch netbooks.

iPad Computer Rentals
An Apple iPad rental is perfect if you are in need of a temporary lightweight portable device to do everyday tasks like view your email or surf the web. iPad rentals are a common occurence for trade shows, business meetings, or training course.
Network Computer Servers and Peripheral Rental Equipment
Rack-mounts, Blade, File Servers, Database Servers, and switches, routers and other network devices you need for your server project. Server rentals are a great way to migrate data centers, temporarily increase productivity, or run a temporary office.
The Latest In Portable Tablet PCs Rentals
Lightweight, convenient, and powerful; Rentacomputer.com offers all the newest tablet PCs, including the Apple iPad and Samsung Galaxy Tab. Tablets for trade shows, running training seminars, or other business uses, Tablet PC rentals are invaluable and inexpensive to rent.

Desktop Computer Rentals
Desktops and workstations offer top speed, performance, and reliability unmatched by a laptop. Great for CAD projects, animation, training programs, temporary employees and more. Rentacomputer.com offers options of virtually any configuration for anytime, anywhere.
Tech Travel Agent services from Rentacomputer.com
More product and more techs in more cities than any one single company in the world. Multiple projects in multiple cites handle by one Tech Travel Agent from one account. Setup an account today, give a Tech Travel Agent a call at 800-736-8772 or visit Rentacomputer.com.