Is your company planning to conduct a large company-wide project that will require user access to data? If so, the Tech Travel Agents at Rentacomputer.com are offering Large Quantity Laptop Rentals, which are great for large scale temporary needs. Our agents can procure any brand of laptop that suits your company or its project.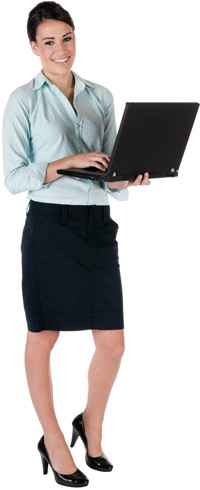 For Computer Training:
If you need to train employees on a new company software suite, then you need a lot of computers in the hands of your employees. By renting, you wont have superfluous technology left over after the training is done.
For Software Evaluation:
If your company is in transitioning to a new software, and need a large volume evaluation, then you should definitely think about getting a large quantity rental.
For Surveys:
Large quantity laptop rentals are also great for conducting a lot of field surveys of customers or potential customers. You can equip your employees with mobile computers so they can quickly gather data, and just return the rentals when the surveys are done.
For Product Demos:
If you need to demo a new software product, then you can definitely save money by not purchasing laptops for such a temporary need.
For Inventory Projects:
Inventory season can be very stressful. With a lot of information to keep track of it can be easy to lose track. Rather than having to also worry about keeping your technology running, you can let a Tech Travel Agent help you by procuring a lot of laptops to be delivered and ready to go.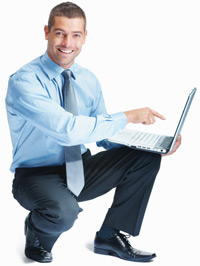 In addition to laptops, Tech Travel Agents can also get you any supporting technology that you need to network all of your users with your company database, the internet and with each other. Everything from network bridges and hubs, to cables and servers. Just contact your Tech Travel Agent, and let us help your company's business goals!