This year Rentacomputer.com is celebrating 25 years in business!
A Brief History of Rentacomputer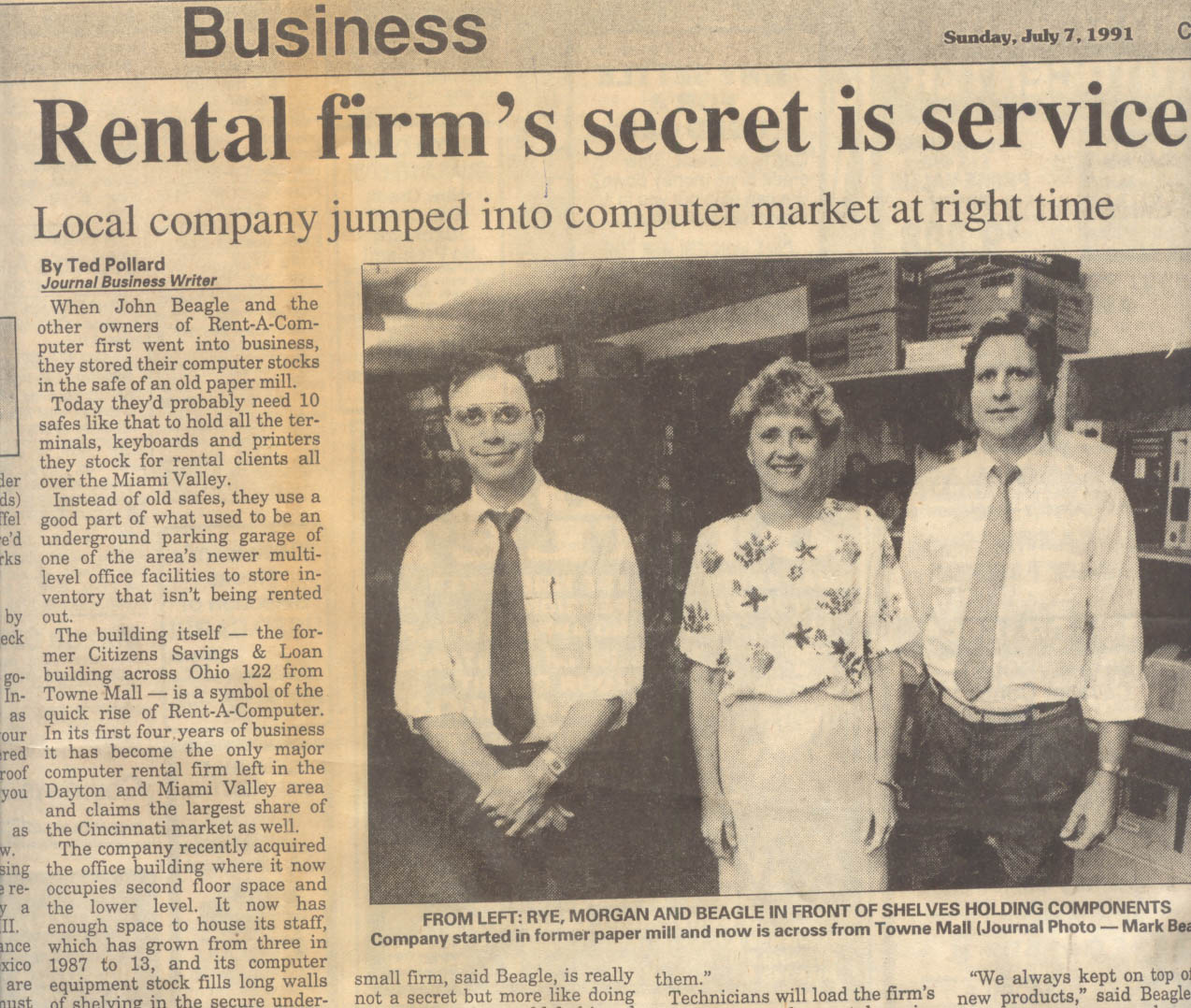 It all began when John Beagle, president, along with Rose and David Morgan started the company 0n April 27, 1987. Originally targeting government contractors and working with Wright Patterson Air Force Base, Rentacomputer saw quick growth.
"Business grew 100 percent from year one to year two," Beagle said. "From year two to year three, we doubled again, then another double from year three to year four. There was one point in 1995 that Rentacomputer had done business with every major company in Ohio and Indiana." – John Beagle
By 1999 Rentacomputer.com began to work with highly qualified local vendors thoughout the United States, Canada and other cities worldwide. Rentacomputer.com partnered with hundreds of local SMB Computer and AV Rental Companies and spread its influence internationally.
Today Rentacomputer.com services over 1500 cities worldwide and several suppliers depend on the Rentacomputer.com Tech Travel Agent network for a significant portion of their annual business.