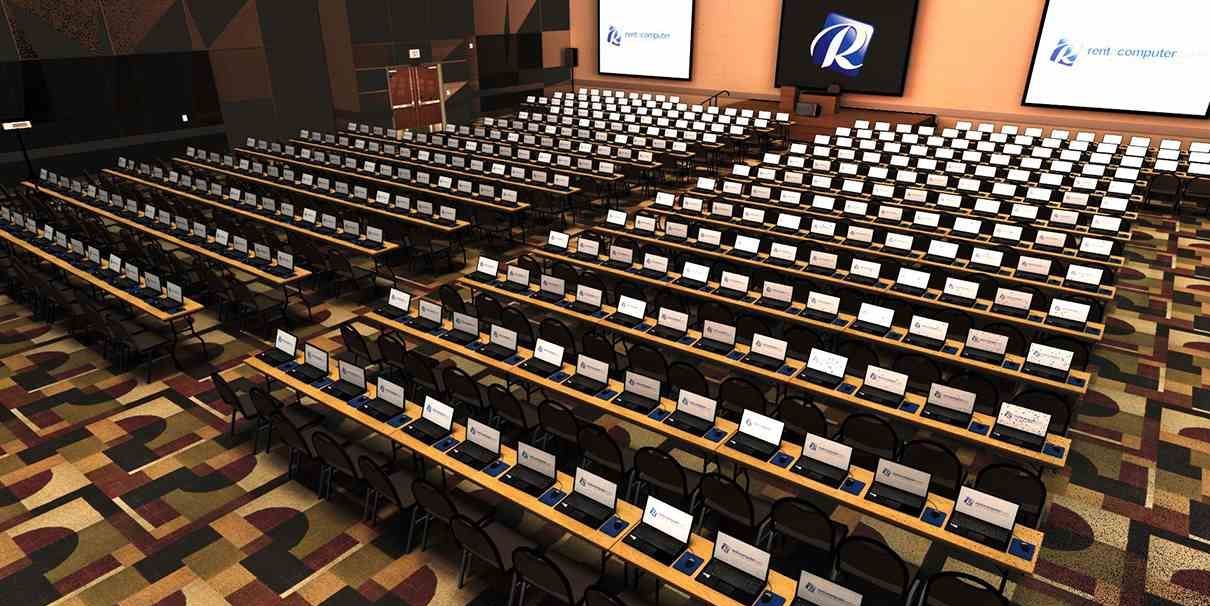 Tech Travel Agents from Rentacomputer.com commonly book large quantity laptop rentals for corporate training. When a company needs large quantities of laptops for a large scale event, it only makes sense to rent the equipment for just the time when it's being used. It would not be cost effective to purchase the equipment just for temporary use. Even more troubling than acquiring 1000 laptops, setting them up and having company software preloaded on every machine is the fact that some training sessions require all laptops to be connected to a single wireless network. Luckily, Rentacomputer.com is capable of offering complete training solutions, including the rental and network all in one package.
Recently, an enthusiastic client, who was very pleased with our professional and comprehensive services, sent us some photos (featured in this post) from their Microsoft CRM training event in which upwards of 1000 users were active during each session. Thanks to Tech Travel Agent, Darcy Mann, their event went smoothly and was a huge success:
"I had the pleasure of working closely with several members of their staff and was thoroughly impressed. Our training sessions took place with 100% success. I can say with confidence, based on the success of this deployment, that Rentacomputer.com is certainly our preferred technology rental provider henceforth."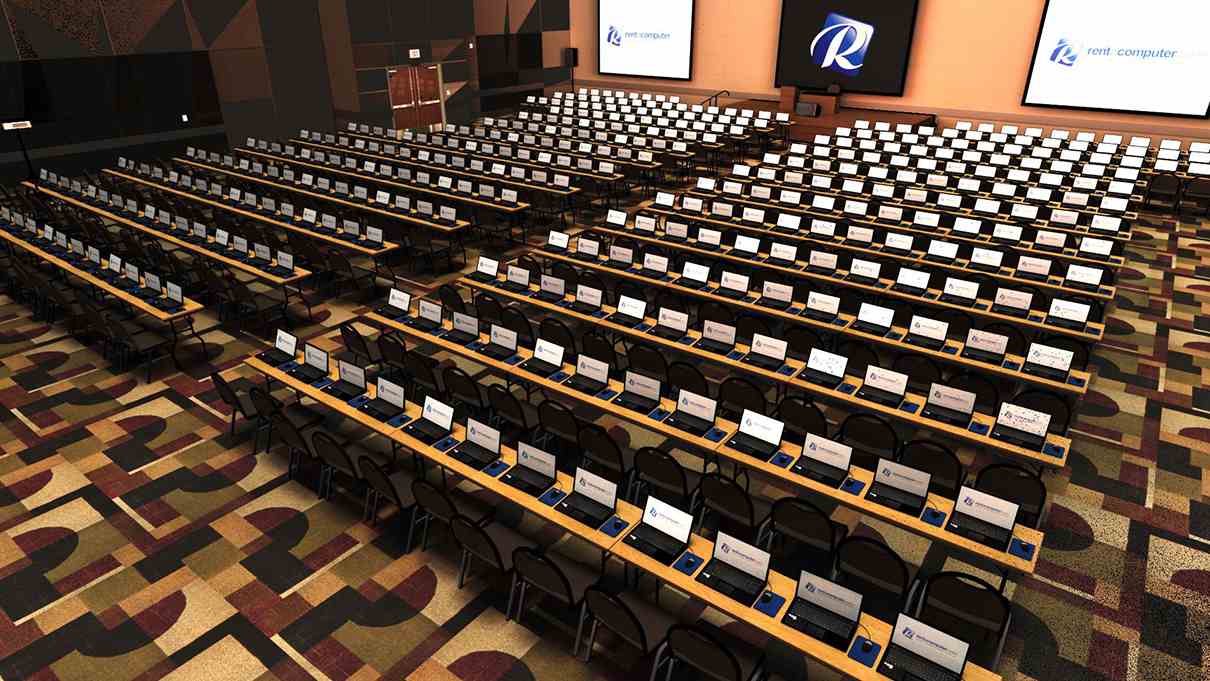 For more information on how a Tech Travel Agent from Rentacomputer.com can assist you with your large scale training rental call 1-800-736-8772. To reach the Tech Travel Agent responsible for this successful training session, Darcy Mann, dial extension  242.