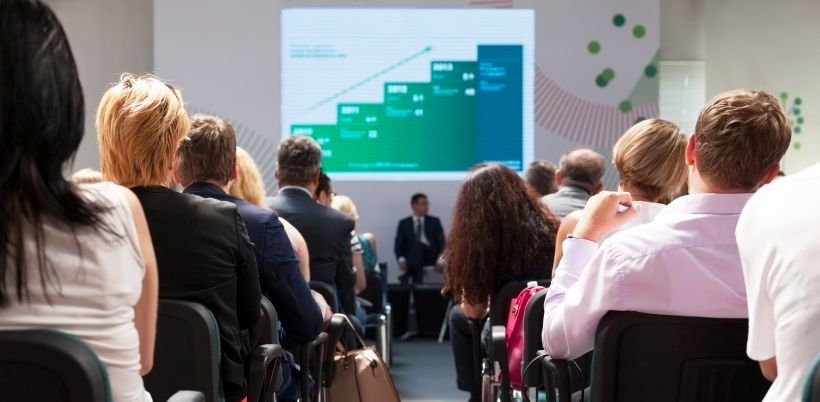 The Center for Exhibition Industry Research (CEIR) recently released their third quarter 2016 research which stated their overall growth index grew 1.9% as compared to the third quarter of 2015. This is an improvement over the second quarter which had a 1.6 percent growth indicator.
The growth occurred even despite a tumultuous US presidential election and the Brexit vote in the UK.
The industries that saw the greatest growth in attendance in the third quarter included:
•Consumer Services
•Transportation
•Medical and Health Care
•Building, Construction and Home Repair
These industries saw the greatest decline:
•Oil
•Heavy Machinery
•Raw Materials and Science
According to CEIR, this growth trend which has varied from a low of .6 (3Q 2013) to a high of 4.1 (1Q 2015) percent growth is primarily attributable to a rebound in the number of attendees at these shows, which has been has been a much lower percentage in years past.
For the most part, trade show growth has been on track with Real GDP growth. The only years the CEIR index and GDP did not align were 2008 and 2009 when there was a significant dip in the number of live trade shows and an increase in virtual trade shows, which for the most part, the latter does not occur any longer.

Breakdown of the Third Quarter Numbers
CEIR measures four indicators and averages out these indicators to come up with their index. Here is a table of the indicators and the growth in the third quarter.
| | |
| --- | --- |
| Attribute | Percentage Growth |
| Net Square Footage | 2.2% |
| Real Revenues | 2.2% |
| Exhibitors | 2.1% |
| Attendees | 1.1% |
Since 2011, all indicators have been positive compared to 2009 which had double-digit negative decline.
Looking Forward
The Chief Economist and CEO for CEIR both agree that the future looks bright for 2017, which will be good for everyone involved in the trade show business.
The key to success will be to continue to drive up the attendee percentage. This means trade show managers and exhibitors must find ways to deliver content and product information in interesting ways that bring attendees into the show and keep them there. Many times, this is delivered through new uses of technology.
Rentacomputer.com is Your One-Stop Trade Show Provider
We, at Rentacomputer.com, have a plethora of trade show equipment rentals. A single phone call to our agents can supply you with all the technology you could possibly need to set up your trade show booth, from computers to kiosks. Request a trade show quote today and learn about what we have in our toolkit!