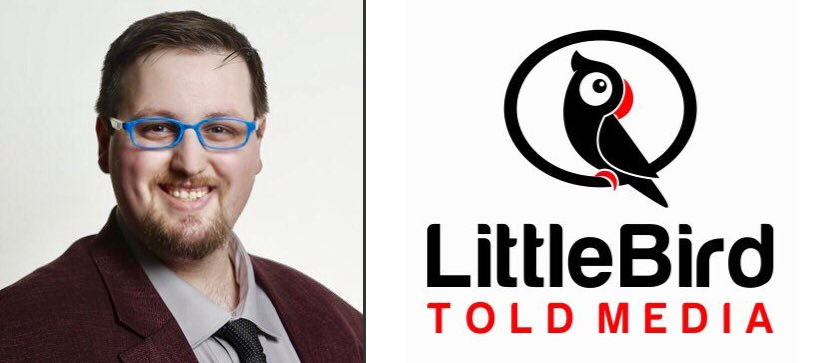 Rentacomputer.com is asking industry leaders to share one key ACTION,  STRATEGY or IDEA they feel planners need to do our jobs more effectively. Each is designed to give you usable, repeatable technique to make your work better and easier.
Our next featured influencer–Alex Plaxen–is an innovative social media expert.
March Influencer – Alex Plaxen
Alex Plaxen is a new breed of event engagement professional. He's NOT a social media marketer. What he does is different. He uses social media to pull people into the heart of the moment to connect powerfully with followers.
He's doing great work amplifying the heart and the people that make events magical. This month, he has kindly consented to share his strategy.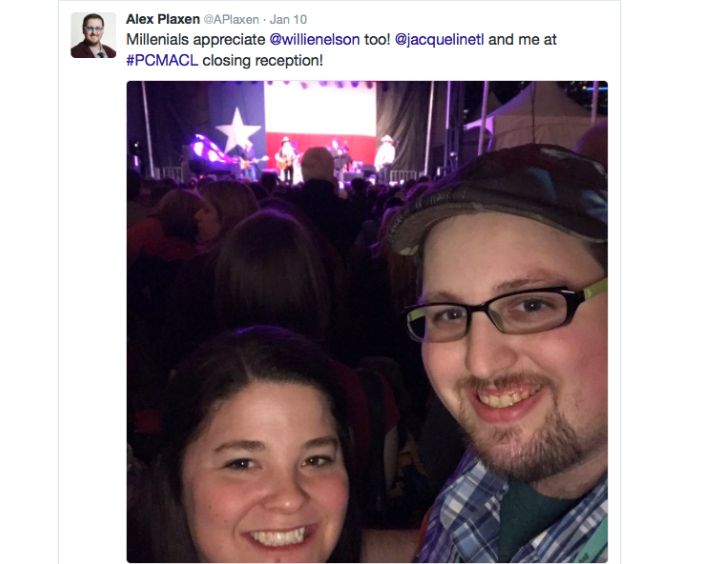 Alex Plaxen's Strategy
Your WHY must appear in your message.
People are suffering from information fatigue. It's everywhere–the Internet, social media, even their inbox. You have to make it clear WHY acting will benefit them.
Capturing the audience is a subtler, more integrated process these days. At the center of this new approach to events is customer experience. That's what assures that you're getting your message out there and that they'll come back for more the next time.

The broad sweeping platform of an event is great, but it's no longer enough. You have to mine connections with individuals and capture moments, in order to get genuine followers.
That's what Alex does.
The Conversation
How can event planners do a better job harnessing the WHY of social media to boost engagement?
Something Alex gets asked all of the time is: how do I develop a following? How do I get people to see what I'm posting on social media?
The number one thing you can do for your event social media or your company social media profile is to use the channels that you already have. Use what people are already going to, and then make it clear why you want them to do things.
For example: for your website and email list– write messages for upcoming events emails like:
•Don't Wait. Register Now!
•Sign Up **TODAY**
•The DEADLINE is Coming!
In these emails, make sure you have a place that links to each of your social media profiles. You want to get them on social media, so make it easy for them to get there.
Then, you adjust your message.
A good message not only says "FOLLOW US HERE" or "CONNECT WITH US", it also explains WHAT you are going to see when you get there.
Set people's expectations.
THIS is why you should follow us.
Give a benefit which tells why you should connect with your company on social media platforms, such as Twitter, Facebook, Pinterest, and other platforms.
Answer the question WHY.
Example: If you register through our Twitter profile, you'll automatically be enrolled in our drawing for Dinner with the Keynote.
People are not going to follow just because you said so. They're tired of all of the noise. They need CONCRETE reasons. They want to know, "What am I going to get?"
So on Twitter, if you're going to do SNEAK-PEEKS of your speakers, or WHO the mystery keynote speaker is and you're ONLY going to do it on your TWITTER PLATFORM–you must also share that in your email.
Overall Social Strategy for an Event
Your strategy for your digital engagement should mirror your strategy for your event. If you know you have a deadline coming up:
Call for speakers

Early bird registration

Or keynote announcement ready for release
You need to keep those dates in mind as you're getting people to listen on social media. In order to amplify your messaging, you have to have people who are listening.
AND, you have to…
Create Shareable Content
It's one thing to have them listen, but if you want them to participate in amplifying that message, you have to create content that they're going to be wanting to share.
A Little History About Alex and Social Media
Alex Plaxen, Founder and President of LittleBirdToldMedia, got his start on Social Media in 8th grade, when he and his friends posted on MySpace. Four years later, he was the one who signed up his college to participate in the then newly launched platform–Facebook.
When it comes to Social media, Alex is a classic early adopter.
Since that time, Alex earned a master's degree in events planning, and is again breaking new ground. This time as a Social Media Engagement Professional.
He's quick to point out he's NOT a social media marketer. He uses social media to connect with people and uses it to build groups at big events.
Conclusion
The Google search algorithm Rankbrain rewards companies for content that delivers a quality experience to readers. Like Rankbrain, Event attendees will reward the Planner for a quality experience.
Great experiences foster meaningful connections. Social media done well is critical to that experience for attendees. This is something Alex is passionate about, and he has a healthy list of high-profile event professionals following him on Twitter to prove it.  
Want to share this story on social media? Use these hashtags #BusinessTips #EventPlanning #EventProfessionals
---
Rentacomputer is delighted to bring you this series.
If you're enjoying our Influencers, so far, please feel free to reach out. We'd also love to hear suggestions and other topics you'd like for us to cover.