In this article, Rentacomputer.com taps into another influencer. This time we looked to the risk management industry and an expert who works with global companies to offer a wide array of services which focus on minimizing threats during business events.
---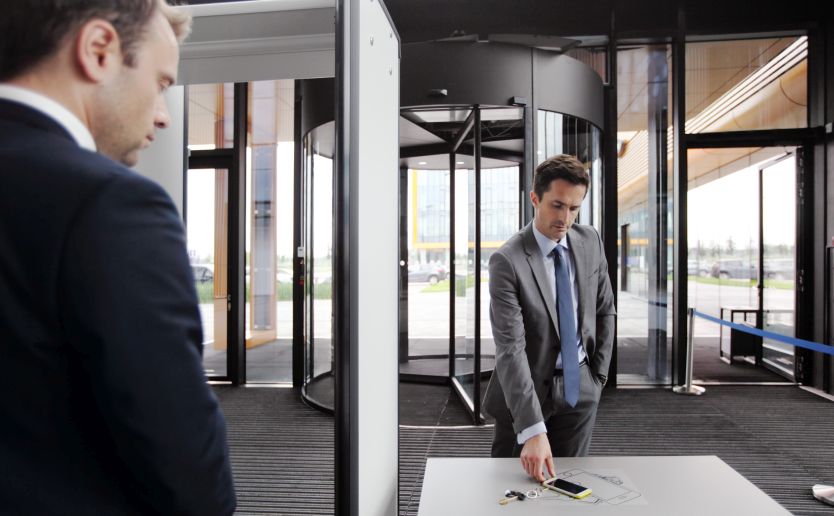 How does a planner do his or her security diligence without sacrificing the quality experience attendees have come to expect? Gone are the days when you could leave security up to your venue. That's especially true in countries plagued with terrorism, including places once considered above threat like the United States. Some of the best destinations in the world for business meetings–London, Paris, and Rome to name a few–are frequently on high alert.
International client companies spend a lot of money to ensure the safety of their leaders, employees and customers, and rightly so. But, attendees deserve, need, and want to enjoy the optimal learning experiences without an in-your-face security presence.
So HOW does a planner do what's needed for optimal safety and still keep enjoyment for participants at peak levels?
We recently had a conversation security expert Michael Delamere, President of Premier Risk Solutions;, LLC, and learned what top security companies are doing to make events more secure. Each of these things will help planners achieve a hearty balance so that the real focus is on the event.
1. Do a professional risk-assessment
A risk assessment is like the foundation to your house. Everything builds off of that. No two venues are alike. The same holds true of events. By allowing a professional to tour your venue and research your location from a security perspective, you can determine risk priorities.
Doing this should reveal all necessary action items needed to ensure safety for yourself and your clients during your event.
2. Identify gaps
Wireless access points, card readers, and local ATMs offer entry points that hackers often leverage to steal sensitive data.
These areas should definitely be a part of your preliminary review. Other things your security provider may bring to light are:
How to monitor traffic patterns through your venue

How to identify escape routes

How to put together an evacuation plan

Which areas should you restrict without compromising attendee experience
Once you have a clear understanding of your location, it's time to get people into place.
3. Hire experienced security staff
Michael Delamere's company is based in Seattle, but they secure events for companies around the world. It's not unusual for him or one of this team to travel to cities on other continents for an event.
They access local security companies for resources at the actual events.
If your budget is tight, and you can't  bring in a consultant but still want to beef up the onsite security, check with your venue, local law enforcement, or local businesses for recommendations.
If you have a security provider, your provider should identify and bring in talented staff for you.  
Once you have your people, now you need transparency.
4. Chain of communication and IM apps
Once security teams are positioned throughout your venue, they'll need to be communicating. Security teams have the roles of monitoring event security cameras, keeping updated through wireless radios, being on the floor, and watching behind the scenes. Your security teams should be able to respond quickly in the event of an incident.
What about your clients?
One provider that can unite all layers including your client, your team and hotel staff, is Everbridge. They offer mass notification apps and services. They allow you to instant message (IM) attendees, speakers, and clients–before, during and after the event.
Having this tool will give you and your clients plenty of time to respond when pressing situations arise.
5. Venue protection
Choosing venues is not always an option for planners for a multiplicity of reasons. For example, your client may have business reasons for choosing your location that have nothing to do with risk reduction.
There are still plenty of things you or a security provider can do to minimize threats. If you do have a say in choice of venues, here are some things to consider:
What to look for in choosing a venue:
On-campus events may be more secure than at a venue

Private venues may be easier to secure than public

Single event in hotel versus multiple events for different sponsors

Sole occupancy; having full control over your venue affords you the greatest levels of safety
A risk protection provider will map out strategies for every kind of venue scenario. They'll also will help you determine the best strategies for transportation and lodging.
6. Lodging strategies
Depending on the alert level in the area you're holding an event, you may consider housing key people in different hotels.
It's not a pleasant thing to consider but the fact is, while everyone is equally important, the safety of key resources may be critical to business continuance.
Lodging strategies are things a security provider can advise.
7. Moving VIPs to and from your venue
Security companies can also arrange for limos and local travel if there is a need. They can escort speakers and other VIPs to protect the integrity of your event.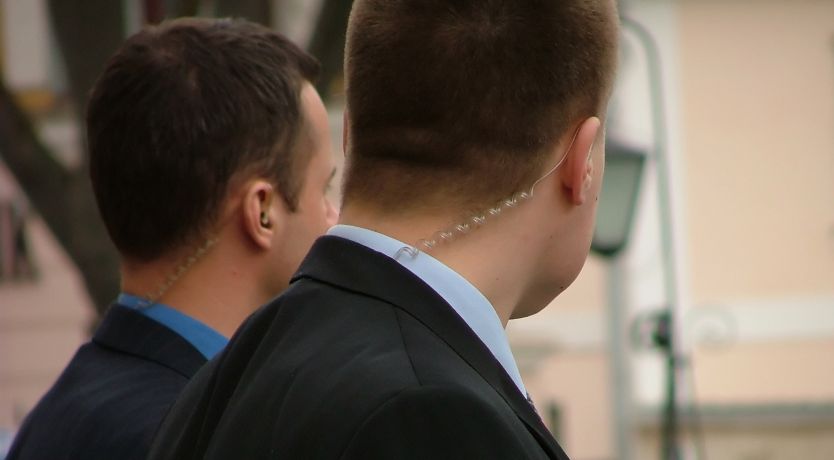 Most of the time it's just a precautionary measure. If you have executives, celebrities or political figures that require extra care, you can outsource this type of security to companies like D.A.K. Companies.
Frankly, when you're in the middle of keeping an event moving forward, the last thing you need is to get pulled into VIP security. Let the pros handle it.
8. Technology tools
If you've taken over a vineyard or estate for a weekend, you sometimes need to go bigger than mobile security cameras.
Drones and robots are actually an affordable option.
In fact, in conjunction with a good team of staff monitoring activity on-site, these technologies can actually save money. One source for robot security is a company out of San Francisco called Knightscope.
Uber famously hired a robot to patrol their parking lot at the cost of $7 per hour. Robots can't replace humans for emotional intelligence or overall security, but they can augment the people you have with a complementary skillset.
One area robots can outperform humans is data collecting. They can record information 24/7.
NOTE: There are some legal ramifications with recording people and conversations. You need permissions to use recorded footage. A good attorney can help you construct workarounds.
9. Social media keyword monitoring
You're probably already watching your social media for audience engagement, but security teams are using algorithms to monitor keywords activity on apps like Facebook. They can detect chatter within a certain radius of your venue following specific keywords.
While certain types of chatter are highly desirable, some is not. Again, depending on the level of threat and the results of your security assessment, you may opt for social media keyword monitoring.
A good security provider will set you up if you determine it makes sense.
10. Let security do its job
Finally, once you've got your plan in place, relax. Let your security pros execute on the plan. Trust your planning. Allow yourself to focus entirely on your clients and your attendees.
Enjoy the fruits of your labor. You're in good hands. Your clients have the best security available. You have taken steps to ensure both their enjoyment and their safety.
Conclusion
It's a different world than it was 16 years ago. Planners need to ensure contingencies are in place when we need them. Any time we take those added steps to reduce risk, we position ourselves for smooth sailing and can devote ourselves entirely to earning client loyalty and gratitude.
Want to share this story on social media? Use these hashtags! #EventProfs #EventSecurity