Technology is always improving, which means that there are new and more efficient technologies that you can use to boost your influence at your next event. Two new technologies you may find useful at your next event are HTC Vive headsets and iPad Square Stands.
HTC Vive VR
As United States citizens, we see technology pretty frequently. In fact, in 2016 nearly 77% of Americans owned their own smartphones according to a survey done by the Pew Research Center. Because we are so accustomed to seeing impressive technology on our smartphones all the time, many people may not realize the work and effort you put into your event booth when they see the technology you have set up.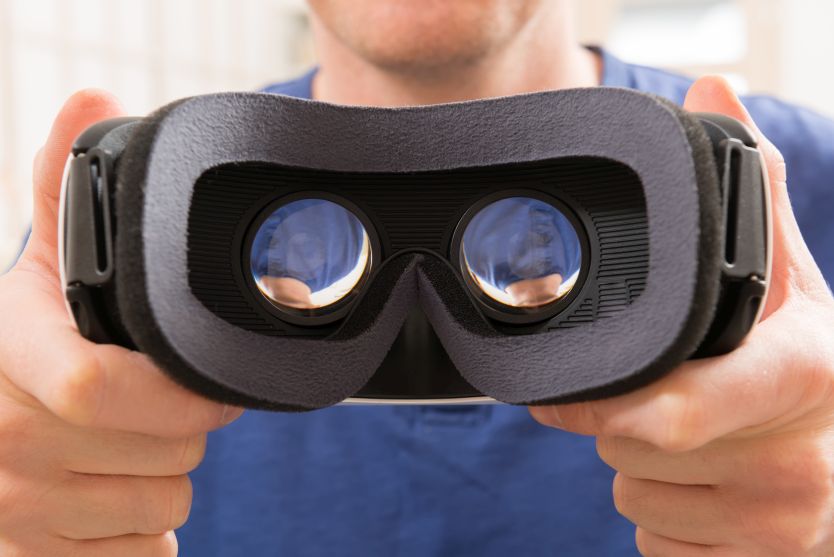 When standard display technology does not win over the attention of event attendees, you can metaphorically pull out the big guns with HTC Vive rentals. Although 77% of the US population may own smartphones, the percentage of US citizens who own virtual reality equipment has been reported as being between 2% and 6%. By having virtual reality headsets at your event booth, you can create a lasting memory and strong rapport for your attendees, especially if it is the first time that they have tried virtual reality.
The HTC Vive virtual reality headset can give your attendees a room-scale experience, while also making sure that they don't bump into anything important through the headset's Chaperone guidance system.
iPad Square Stands
I have never really praised Apple's design on anything before, which may be because of the fierce competition that Apple faces in its markets. However, having spent plenty of time behind a cash register myself, I really appreciate the look of the new Apple iPad Square Stand.
The Square Stand lets you use an iPad as a point of sales stand. All you have to do is connect an iPad, Install the free Square Point of Sale application, and then you can run your transactions on familiar, Apple operating system-esque terms. iPad Square Stand rentals can be used to process credit card chips and magstripes, and can also be connected to cash registers, receipt printers, and bar-code scanners through USB ports if you need any of those capabilities.
Conclusion
Event attendees are only at events for so long. Setting up your event booth with the best in event technology is a great way to draw a crowd and improve interactions. Get a virtual reality rental or iPad Square Stand rental for your next event!
Want to share this story on social media? Use these hashtags! #EventTech #VirtualReality