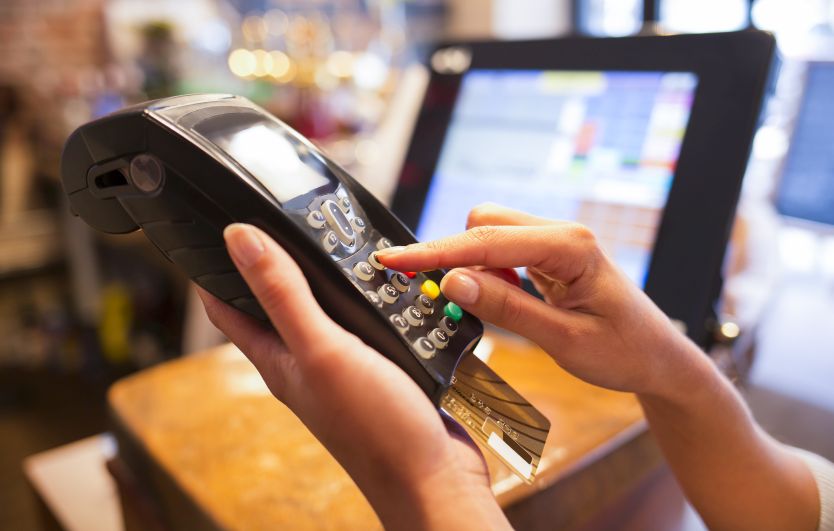 Perhaps you are going to a trade show, maybe you are starting a food truck business, or maybe you just want to sell your goods at a local farmer's market. Whatever the activity, you need the ability to process credit card transactions away from your office or storefront.
Given all the players in this arena, what do you need to look for when selecting a vendor? Here is a list of companies who provide credit card apps and relevant information you can look into. Below this list of providers is a list of questions you should ask them before installing a point-of-sale system.
Mobile Credit Card Vendors
7 Serious Questions to Ask
1. Is your application PCI DSS compliant?
Payment Card Industry Data Security Standard (PCI DSS) applies to companies that accept credit card payments. If your company intends to accept card payment, store, process and transmit cardholder data, you need to make sure your app is PCI compliant or that your hosting provider is so.
2. Does the app have point-to-point encryption?
Point-to-point encryption (P2Pe) is a standard established by the PCI Security Standards Council. The objective of P2Pe is to provide a payment security solution that instantaneously converts confidential payment card data and information into indecipherable code at the time the card is swiped to prevent potential hacking attempts and fraud.
3. Does the app have tokenization?
Credit card tokenization technology intercepts credit card numbers entered into any payment acceptance system and replaces credit card numbers with a surrogate value or token.
4. Is the credit card information stored on the device?
You are better off installing an app that does not store this sensitive data on the device in order to prohibit thieves or employees from stealing sensitive information.
5. How is the credit card reader installed, and is there a fee for it?
Most credit card readers are installed as a small device on the top of either iPad rentals or Android tablet rentals, but you want to be sure you know this before engaging in a contract. Some companies provide the reader for free, while others charge for it.
6. Do you provide a merchant account?
You need this to process credit cards and more importantly get paid by the credit card companies. This account may be provided by the app, through an independent payment processor or you can establish a merchant account with your bank.
7. What are your processing fees?
Most apps generate a percentage for each transaction plus a per-transaction fee for certain types of charges. While hearing that there is going to be a fee on your income gained through credit card transactions sounds bad, the cost of doing so will more than likely greatly be outweighed by the benefit. According to FitSmallBusiness.com, accepting onsite mobile payments has shown to increase in-store sales by up to 40 percent.
Rentacomputer.com Has the Mobile Devices and Accessories for You
When you need rentals, Rentacomputer.com is here for you! We have mobile device rentals that:
Have pre-loaded custom credit card processing software

Have kiosks, locks, charging stations and other accessories.

Are either hand delivered or shipped nationwide.
Give us a call at 800-736-8772 to learn more about the equipment which can help you increase your mobile sales!
Want to share this story on social media? Use these hashtags! #Business #BusinessTips #PointofSale