The Microsoft Surface product line is most well known for its powerful 2-in-1 Surface Pro laptop/tablet devices. While most of Microsoft's products in the Surface family have similar functionality to that of the Surface Pro, there have been two exceptions to the rule of being a lightweight laptop-like device. The Surface Studio, which is an all-in-one desktop, is the first exception to the rule but is not the focus of this article.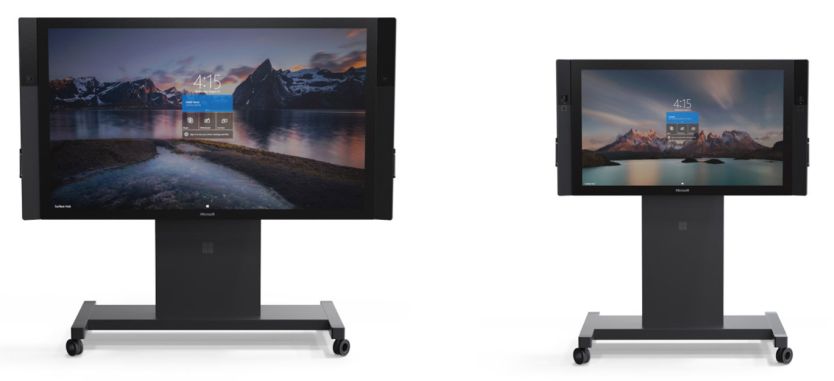 The second Surface product that is an outlier of the Surface family is the Surface Hub, which is pretty much as far from a laptop as you can create a device to be. The Surface Hub is a large interactive AV display, which comes in 55" and 84" screen sizes. The Surface Hub was originally announced all the way back on January 21, 2015, but to make a long story short the Hub suffered several delays which pushed the Hub's release date back multiple times before it was finally shipped out to customers on March 25th, 2016.
Despite not having the smoothest release in the history of modern technology, the Surface Hub is a solid device, and there have been far worse technology releases – E.g. the exploding Galaxy Note 7. Microsoft has been selling the Surface Hub to office work environments since before the Hub shipped, and it looks like this is only going to continue in foreign markets as the Surface Hub just launched in the Greater China region last Wednesday.
With great Audio-Visual equipment comes great expenditures however, and the Hub's price is a hefty one to say the least. If you look up the Surface Hub online you'll find the smaller 55" version for sale for a meager $6,884.97. That's the least expensive option I could find in a list of 9 sellers. Since most people don't want to drop anywhere from $7,000 for the 55" model to $21,000 for the 84" model, we are proud to announce that we now offer Microsoft Surface Hub rentals so that you don't have to sink your retirement fund in order to use a Surface Hub for a conference.
If you do rent a Surface Hub, you'll notice one thing right off the bat: this thing is monstrously large. The Surface Hub is a large display no matter which model you end up renting or buying. However, there is a significant weight increase between the two models. The 55" Surface Hub weighs 105 pounds, while the 84" Surface Hub weighs a measly 280 pounds, thankfully the Surface Hub can be mounted onto a rolling station to ease the burden that would be moving around an almost 300 pound unwieldy display. Of course if you rent from us we can do the delivery setup, but it's still not fun to think about carting a Surface Hub around.
Want to share this story on social media? Use these hashtags! #EventProfs #SurfaceHub