You have received a some bad news: the event you are hosting in early 2018 just got a budget cut of 15% due to a shift in marketing funding by your boss' boss. While it is certainly something you are disappointed about, now is the time to kick it into creative gear about ways you can increase revenue and slash expenses.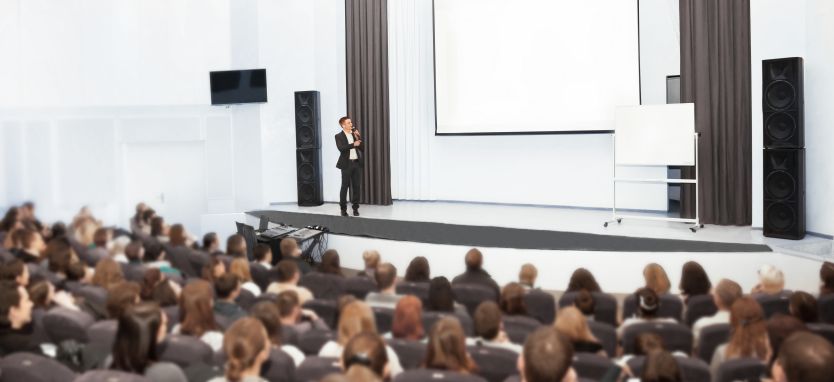 Here are eight ways to do just that, as originally cited by Event Manager Blog. I have also added my own thoughts and perspective on this topic as an experienced planner who has dealt with this type of budget limitation over many years.
8 Methods for Maintaining Event Prosperity
1. Sell stuff on your registration site.
Instead of just collecting a registration fee, charge for items you may have otherwise given away. While not everyone will be happy about this, making this decision can give you a little more wiggle room with your budget. Fortunately, it turns out that there is a lot of stuff you can charge for, including:
A. Event Binders
B. iPad Rentals (Charging an extremely small security fee figured in to ticket price may not be beyond reason)
C. Speaker's Books
D. T-Shirts, hoodies, other apparel, and
E. Tote Bags
2. Look at inexpensive spaces or unique venues.
Perhaps you are already locked into a venue, but that doesn't mean you are locked into particular meeting rooms. Look at outdoor spaces, spaces they have a hard time renting or unique venues such as universities, museums or churches if you have not signed a venue contract yet.
3. Book a Monday morning event.
For most venues, Mondays are very slow and group sales professionals are always looking for creative ways to fill that day. Try and reach the deepest discount possible for space, rooms, F&B and audio-visual equipment.
4. Eliminate meals.
Instead of offering a sit-down meal, provide one or more of the following:
a. Hot and cold appetizers
b. Finger sized desserts
c. Buffet or family style meal
These options should cut down on wait staff as well and can save you even more money when it comes to your meal bill.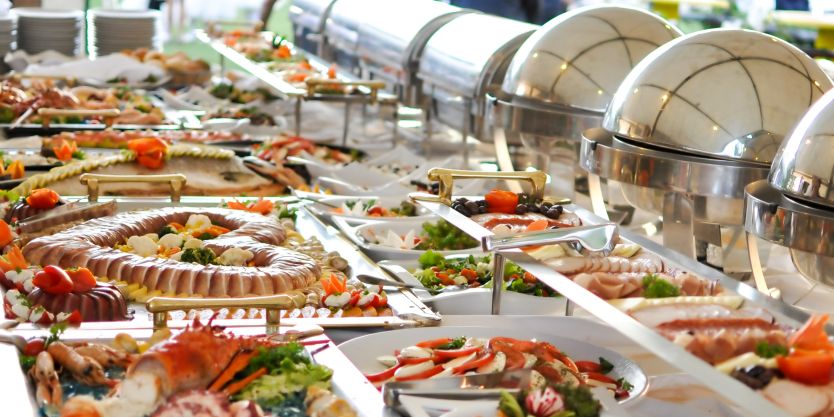 5. Move to digital solutions.
Rather than carry, ship and distribute posters, directional signage, and binders, move all activity to iPad rentals or video wall rentals. Many event applications are free and can be pre-loaded onto the iPad by the rental company and video walls can serve as directional signage, a message board for real-time updates and a promotional board for speakers and sponsors.
When analyzing cost, be sure to include the cost of printing, assembling, shipping to and from the conference and the cost of reprinting if a mistake is found or changes need to be made.
6. Add more sponsors.
One way to make up for a budget deficit is to increase sponsorship opportunities. There are many more sponsorship opportunities in a digital environment than a paper one so pairing this tip with tip #5 can help you out a bit.
7. Barter as much as possible.
You need more staff for event registration? Ask for volunteers and give them a discount off of registration. Looking for someone to sponsor the opening reception? Ask the hotel to pay for some of the expenses in exchange for putting their goody bags in each of the attendees' hotel rooms. The list can go on and on. Look at your expenses and try to barter value-for-value offerings.
8. Avoid last-minute overruns.
As soon as you have the dates, city and venue secured, communicate everything to your attendees. The longer you wait on these things, the costlier your venue, presenters and event rental equipment can be.
Conclusion
When dealing with a budget that is tight, it is important to remember there are two options: increase revenue or decrease expenses. Continue to look for ways to do both and keep good records of the actual expenses after the event occurred. Even though no one wants or enjoys having their budgets cut, it is important to show management that you were able to live within their parameters when it is required.
Rentacomputer.com Understands Tight Budgets
Our company offers technology rentals at a fraction of the cost of in-house technology rentals. We also offer delivery, installation and on-site technicians that can meet any budget! Give us a call at 800-736-8772 to learn more!
Want to share this story on social media? Use these hashtags! #EventProfs #Events