Slowly, but surely, holiday gatherings are returning to the corporate landscape. With only 17% of companies holding parties in 2012 to 30% in 2015, it is expected that a full 80% of all companies will hold a festive gathering this year. The additional good news for planners is the budget has increased 21% over last year's, according to a survey from Challenger, Gray and Christmas.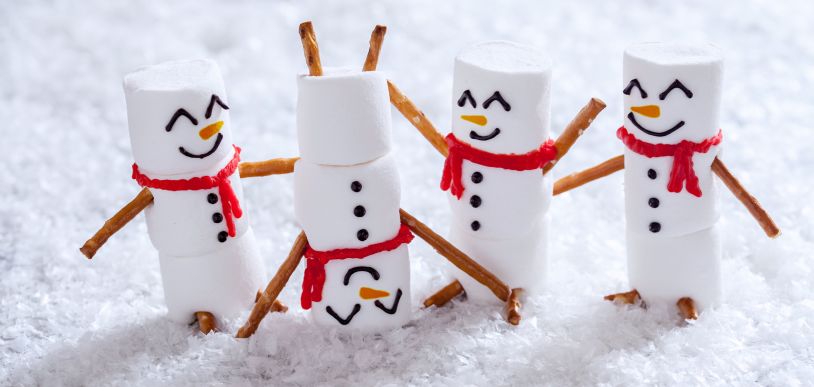 With the beginning of December a month away, this is the perfect time to gather your committee and start working on an event your employees can be involved in creating and will really want to attend.
The Complete Company Holiday Checklist
1. Start with a survey to employees.
Use a free survey tool such as SurveyMonkey or Google Forms to ask the following questions:
a. When do you want to have the party – Weekday or weekend? During the day or in the evening?
b. Which type of event do you want? Happy Hour? Black-tie dinner? Casual dinner? Themed event? Family activity?
c. Do you want to hold it at the office or offsite?
d. Should it include spouses, children and/or clients?
e. How long do you want the event to be?
f. Do you want entertainment?
Make each question multiple-choice.The answers with the greatest majority win and must be implemented in your planning efforts or employees will believe their opinions don't matter.
2. Figure out your format.
Now that you have the survey results, it is time to get busy on the logistics. There are a few items your committee will need to decide:
a. Will there be a business component to the meeting and if so, who will speak and how much time will they have?
b. If you have 75% attendance (about what you can expect), what is your total projected attendance?
c. What is your date? How long will the event last?
d. Will alcohol be served? If the answer is yes, this requires some thought about serving it and whether you need to have transportation options available to all employees.
3. Set up your budget in the following areas:
a. Venue
b. Transportation
c. Food
d. Drinks
e. Audio Visual
f. Entertainment
g. Photography
h. Goody bags
i. Miscellaneous (about 5% of total budget)
Prioritize the budget from the most important to the least important so if you have to, you can cut out the bottom one or two items out of the budget.
4. Search for the right venue.
If you have decided to hold the event onsite, make sure the space you designate will comfortably hold the number of people invited. If you decide to move offsite, look at standard and unique venue spaces. You need to have four things in mind:
a. Is the venue available when you are planning your party?
b. Can it hold your attendees?
c. Is it within your budget?
d. What do they provide (i.e. onsite catering, free parking)?
e. If the party is after work, is it a good proximity from the office?
5. Spend some time planning food and beverage options.
Talk about and decide on the following, as your committee may have strong opinions about the following items:
a. Will the venue provide food, or will you need to hire a caterer?
b. Do you want a sit-down dinner, buffet, heavy appetizers or a potluck?
c. Will you serve alcohol?
d. If you serve alcohol, will you have an open bar, offer a specialty cocktail, provide drink tickets or serve just beer and wine? Alcohol is something your team should spend time discussing because with an open bar you may have liability issues, especially if you hold the party onsite. In addition, if alcohol is not monitored, it can be one of the costliest items at your event.
6. Figure out entertainment.
Are you going to have it and is it needed? I was at a holiday party a few years ago and the entertainment was a detriment because employees could not hear each other over the band. Again, you may wish to survey your employees and then decide what you will have. Here are some options:
a. Band or DJ
b. Orchestra or Jazz trio
c. Spotify hooked to a sound system rental
In addition, you may wish to hire a photographer or have an Instagram photo booth stocked with iPad rentals for impromptu photo events.
7. Figure out your CSR plan.
Instead of printing programs, posters and giving out goody bags, rent a video wall and encourage employees to participate in a local cause, such as collecting food for a pantry, giving a donation to a homeless shelter and/or collecting toys for the underprivileged.
Rentacomputer.com is Here to Help with the Holidays
Trust the event rental experts at Rentacomputer.com who can assist you with sound and lighting rentals, mobile technology and so much more! We have the expertise to make your holiday planning experience stress free!
Want to share this story on social media? Use this hashtag! #CompanyParty