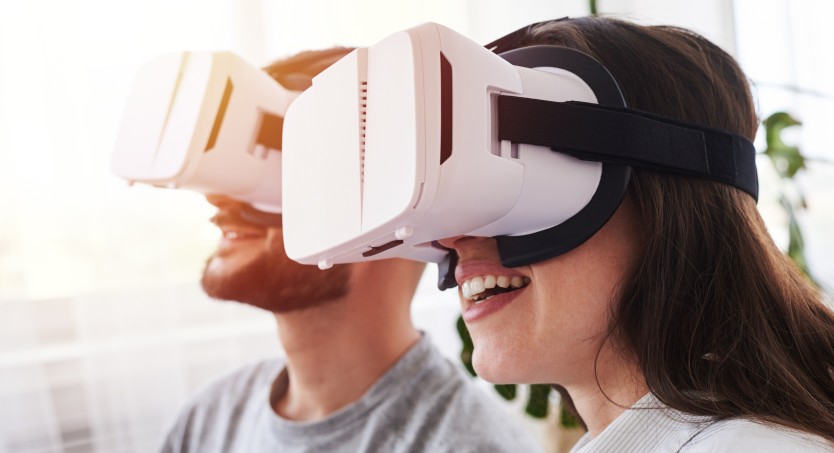 Testing Your VR Software
As a developer of virtual reality software, conferences and conventions are an excellent way to show off your latest innovations to prospective customers. Allowing visitors to test your product in person gives them an understanding of the experience your software provides in a way that is unparalleled by other marketing techniques.
Unfortunately, setting up for this kind of event can be complicated and the sales representatives you send may not be qualified to put your systems together. You could send a trained technician to set up and troubleshoot your displays, but this increases your team's travel costs. Even owning and maintaining systems of your own for demonstration purposes can be costly and time consuming. What if I told you there was a cost-effective way to eliminate the need for transporting your systems and the extra hands necessary to set them up?
We offer complete turnkey virtual reality rentals to meet your short-term event rental needs. Our packages can provide all necessary equipment to give visitors a complete experience, including virtual reality headsets, hardware such as laptops and mobile devices, and monitors to help bystanders take part in the action. Your virtual reality headset rental can include as many units as you need for your display and supportive equipment can be as complex or simple as you require.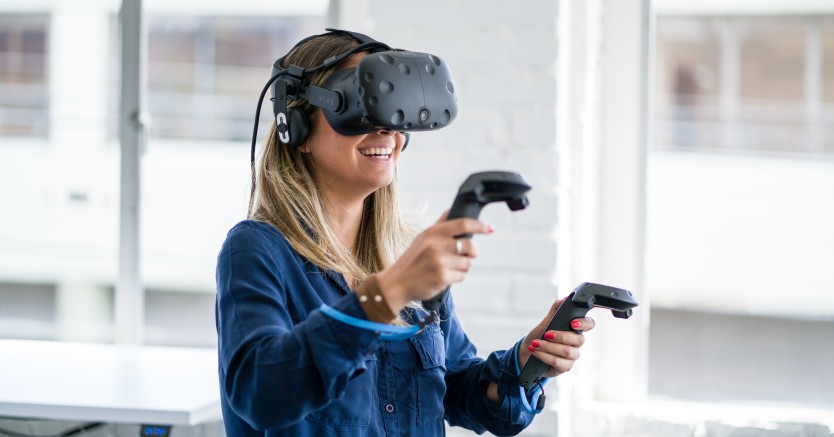 Pre-Loaded and Set Up for You
One of our qualified technicians will show up the day of your event and have you up and running before the convention begins. Your software can be pre-loaded to the devices you requested and tested to ensure everything works properly. At your request, the technician can remain onsite for the duration of your demonstration to handle any troubleshooting needs. Once your event is over, we handle the breakdown and cleanup of your virtual reality rental. There's no need to worry that you've remembered to bring everything or whether all your connections are correct. You simply show up and focus on what matters most: promoting your latest virtual reality software.
Our services are offered across the country and we're capable of handling all your event needs. Whether you have a single event, several events at once, multiple events in a row, or a high-level event that requires a more elaborate setup, we can put together a VR rental package that will impress your visitors and show them all the features your software has to offer.
There's no longer a need for you to purchase expensive VR equipment to drag to every event, and you don't have to keep a traveling technician on staff to handle your conference and convention needs.
If you're planning a future event to show off the virtual reality software your company has created, you need a solid system to provide the seamless experience that will captivate your audience. Contact us today to find out how a turnkey VR rental can save you time and money while setting you up for success at your next convention.
Want to share this story on social media? Use these hashtags! #EventTechnology #Events #VirtualReality