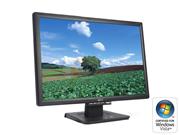 If you need LCDs in LA, notebooks in New York and sound systems in Seattle, you could call 3 or more computer rental companies to help you or you can have it all coordinated by a single Tech Travel Agent from Rentacomputer.com. Tech Travel Agents have an army of technicians, installers, and engineers to handle any corporate event.
Only the best can be in the Tech Army.
Total Tech-Army Ready For Service: 11623 – new members signing up everyday!
We have access to the largest av and computer rental labor force and the greatest amount of rental equipment in the industry. All large metropolitan areas are covered by more than one Tech Army Member. In the case of New York, Las Vegas, Chicago, Orlando and Washington DC, we have membership and rental inventory within a few miles of any location in the area.
"If you need help with audio visual or computer technology, let your Tech Travel Agent help you bring in the Tech Army!"
One point of contact for all your projects! 800-736-8772
rentals@rentacomputer.com