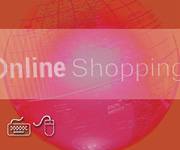 Las Vegas – Computer Rentals Join E-Store
Rentacomputer.com announced last week they have signed up to offer their computer rental products online through the Tech-Army E-Store. The new agreement comes as the Tech-Army goes live with a new and improved E-Store released early in the Forth Quarter of 2007..
John Beagle, CEO of Rentacomputer.com, said his goals for the new Online Computer Rental E-Store were "To improve the speed at which we can process orders for those customers who have a straight forward computer rental need".
Beagle went on to say that unlike their main website for Corporate Computer Rentals, that targets large scale events and large quantity computer rental orders, the Tech-Army E-Store is designed for smaller and simpler needs.
There are however several computer rental products in the E-Store that do require consultation with a Tech Travel Agent.
Beagle is hopeful the hybrid approach the new computer rental e-store takes will leave each customer with a feeling that their computer rental needs were taken care of in a "timely and thorough manner".