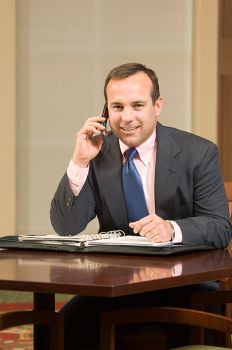 Meeting planners are the individuals and business professionals responsible for nearly every aspect involved in the preparation and execution of a corporate meeting, conference, or event. Many of the duties assigned to a meeting planner include site selection, scheduling and time management, catering, entertainment, and many other duties. One thing you may have noticed is the striking similarities between a Meeting Planner, and our Tech Travel Agents.
Tech Travel Agents are in principal Meeting Planners who specialize in the latest technologies of computers, projectors, and AV equipment for use in today's corporate meeting environment and other events. Many corporate Meeting Planners often consult with our Tech Travel Agents prior to booking an event so they are sure they have all the resources necessary to get the job done. Tech Travel Agents have been providing short term technology rentals for corporate event for over 20 years and have become an invaluable service to many Meeting Planners and completing an event.
If you are a Meeting Planner and are interested in the benefits of consulting a technology specialist, contact a Tech Travel Agent Today.