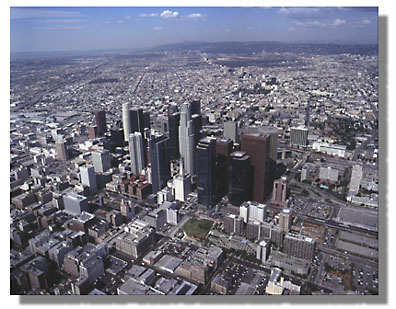 This month rentacomputer is featuring rentals in the Los Angeles area. Computer rentals in and around Los Angeles have been a part of everyday life at Rentacomputer.com for over 20 years.
The computer rental business in Los Angeles is every bit as busy and popular as Los Angeles itself. Being the leader in the production of popular entertainment has earned Los Angeles international recognition and fame. Los Angeles hosts thousands of conventions and trade shows a year, for the entertainment industry as well as countless others, which leads to thousands of situations in which a short term Los Angeles Computer Rental the best idea.
Two of the most popular trade show venues in California that have become popular destinations for computer and audio visual rental equipment are the Sand Diego Convention Center and the Los Angeles Convention Center. Each year these two convention centers attract hundreds of thousands of visitors per year and are among the largest convention venues in the US.
In fact the need for Los Angeles computer rental equipment is so varied that we have even created a special Los Angeles Computer Rental Directory. To give our customers a better idea of the complete range of PC and AV rental equipment we offer.
So please give us a call today at 800-736-8772, or click this Los Angeles Computer Rental Quote Request, to arrange for all your Los Angeles equipment rental needs.