Multifarious Solutions
A single phone call to a Tech Travel Agent can be the catalyst for the solution to all of your company's office equipment needs. During those peak times, our tech travel agents can handle the headache that goes along with the logistics of pulling together the right technology for producing, duplicating, and delivering information. Printer, copier and fax machine rentals can be bundled into a single quote that meets all information processing needs.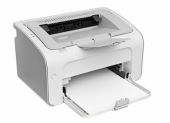 We offer a variety of printers to suit whatever office needs you may have. From Laserjet black and white to color, high-volume to low volume, to multifunction units and dot matrix printers. Whatever your temporary office need, our agents can put together a solution for you.
We can offer various solutions for temporary copy production needs. During busy times of the year, often the need for facsimiles of company information dramatically increases. For such times, renting copiers is an ideal solution to ease the stress on company owned machines, while not having to make a permanent purchase.
Along with facilitating your company's need to produce and duplicate information, our agents can also help you send and deliver your information by offering fax machine rentals.