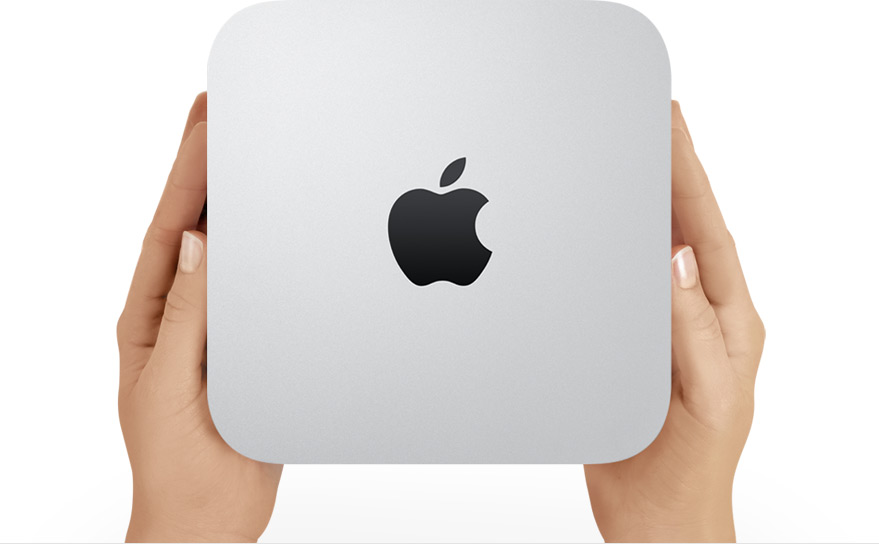 Apple's Mac Mini is the worlds smallest desktop computer. It sports a slim 1.4 inch thick (or thin in this case) seamless unibody enclosure. Its carved from a single block of aluminum and is a tiny 7.7 inches square.
Just because this PC is small, doesnt mean it doesnt pack a punch. This Mac Mini Rental has twice the power of its predecessor. It features Intel Core i5 and Core i7 processors. It also features either a 2.3GHz or 2.5GHz processor and up to 8GB or RAM. Apple's newest and most advance operating system, the OS X Lion, is featured in the Mac Mini.
The Mac Mini has several ports. Built-in Thunderbolt technology lets you daisy-chain up to six peripherals to one port. The HDMI port lets you connect Mac mini to your HDTV and a built-in SDXC card slot makes it easy to transfer photos and videos from your digital cameras. Also, the new Mac Mini has a built-in power supply, so no more external power brick.
In the new model, Apple decided to try to make room in the new design by removing the optical drive. It may seem like a bad idea, but on the contrary. Not only is there room for extra features, but it also makes the Mac Mini much more affordable. Instead the Mac Mini fills that extra space with extra processing power, advanced graphics and a built-in power supply, which means no more external power brick.