Here We Go Again…
Seven years after Hurricane Katrina slammed into the Gulf Coast, federal officials say they are embracing the most important lesson they learned from that catastrophe as they brace for Tropical Storm Isaac: collaborate, early and often.
The same lessons should apply to local businesses in and around the storm center as they brace themselves for another potential disaster. Tech Travel Agents want to help prepare businesses to become operational again should the need arise. Tech Travel Agents have secured a 10% discount for desktop computer rentals for businesses relocating desktop computers due to Hurricane Isaac.
Rentacomputer.com has recently worked closely with FEMA authorized vendors to provide emergency computer hardware and high speed copiers in the wake of Hurricane Irene in 2011 and the Nashville flood of 2012. Tech Travel Agents also have experience providing enterprise level hardware and laptops for mandated Disaster Recovery exercises.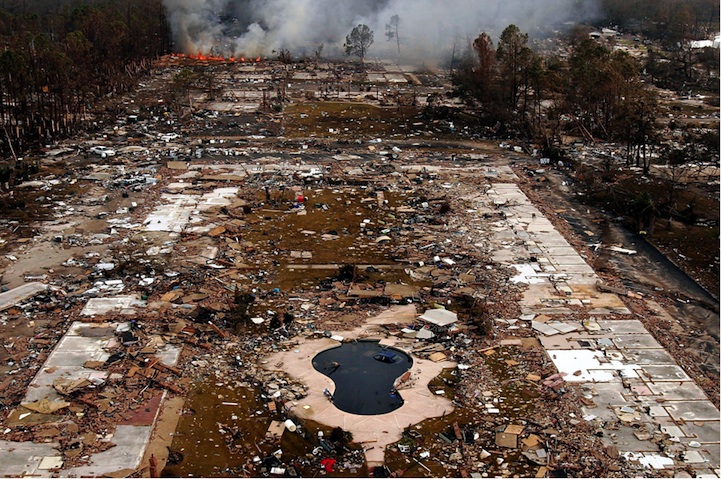 The aftermath of Hurricane Katrina, New Orleans, LA
Hardware Relocation Service
Isaac may have an immediate and lasting effect on our economy as we learned from Katrina. The economies of businesses in the path of Isaac could be damaged for years. Businesses harmed by Isaac will need to relocate at least once, possibly two or more times before they can resume permanent operations.
The Wireless Temporary Office
Rent a complete wireless office including computers, printers and projectors. Setting up wireless is fast and easy. A complete office can be set up within a few business hours of your phone call.
Should your current business location become damaged beyond use, Tech Travel Agents from Rentacomputer.com will help with computer technology. Once you secure a location to resume your business operations, Tech Travel Agents can coordinate in delivery and setup of new and rental computer equipment, printers and networks. Engineers, cable guys and installers work together to set up your temporary or permanent facility anywhere in the United States or Canada. Everything you need to install applications and restore data from company backups and get your network back up to full speed immediately is available at Rentacomputer.com
---
About the Author


Tony has been with Rentacomputer.com since 2005 and has been in the IT industry since 1986. Tony has the experience of working with diverse organizations spanning many industries, delivering the right solutions for their technology rental needs. Anything from PC and tablet rentals, to audio-visual and enterprise level hardware.
For more information on Disaster Recovery contact Tony Cipollone by telephone at 800-736-8772 ext. 241 or by email tony@Rentacomputer.com