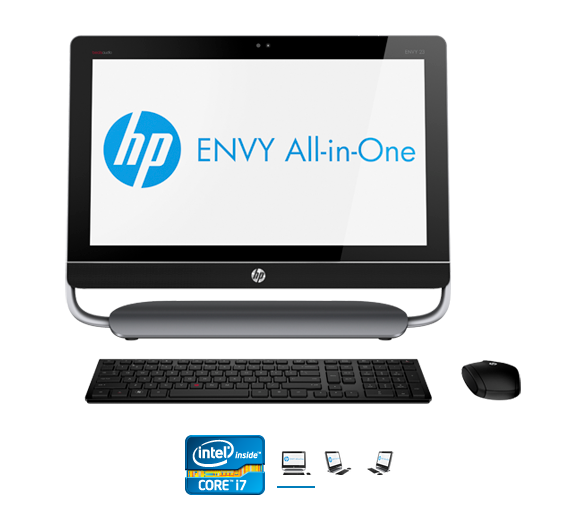 HP released their new HP Envy 23-060qd Touchsmart, an all in one tablet/pc . The envy 23 has a 23 inch 10-point touchscreen.
It offers a slot-load Blu-ray combo drive and a HDMI out port on the right side of the display. On the back it has four USB 2.0 ports, an Ethernet port, and an external audio output. The left side of the display has two USB 3.0 ports, headphone/mic jack, and an SD card reader. It comes equipped with a wireless keyboard and mouse.
HP Envy 23-060qd Touchsmart Specs:
CPU – 3.1GHz Intel Core i7-3770s
GPU – Nvidia GeForce GT 630M
RAM – 12GB DDR3/1600
HDD – 3TB (7,200rpm)
Optical – Blu-ray combo drive
Display – 23-inch LED backlit TN LCD 1920×1080
Technology can be expensive and unless you are planning on using yours all the time, it doesn't make sense to jump in and spend a lot of money on one. Whether you need a desktop computer for your own personal use or a hundred laptops for use at your big event, don't forget, RentAComputer.com is here to help you with your technology rental needs. Contact a tech travel agent 800-736-8772, or check out our All-In-One PC Rentals today.