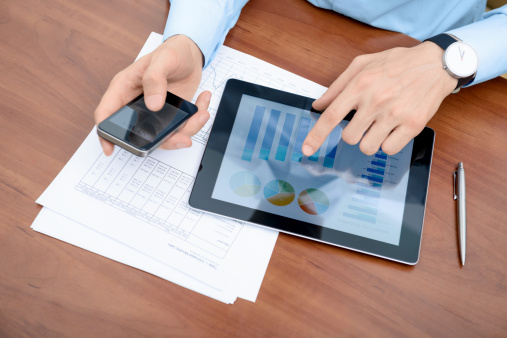 Top Four Reasons PC Market May Never Recover:
1. Multiple Device Experience
While it is evident that people want a device that can do it all, it appears they don't mind owning multiple devices. As new tablets emerge, and technology becomes cheaper the selection of devices will only increase. Let's face it you can't carry your PC around in your pocket, or do "serious" work from your Smartphone. so this trend will most likely continue.
 2. Tablets overtaking PC's territory
The convenience tablets offer has them encroaching on the PC's territory. Many business men and women use their tablets for document sharing or checking email on the go. Doctors have used them to speed up patient turnaround. Individuals working in particular field can take a tablet places no PC can venture.
 3. Smartphones and tablets only the beginning
Tablets and smartphones are only the beginning. As technology continues to evolve wearable technologies such as Google Glass, or motion based technologies have a good chance of eating further into the PC market.
 4. Big names in tech have already accepted the future
With companies increased interest in non PC technologies it looks like they have accepted the rebound of the PC as unlikely. The average person upgrades their smartphone or tablet every 1 to 2 years, while they upgrade their PC every 4 to 5 years.
While PC's aren't going away anytime soon, it seems they won't rebound either.
Remember, whether you needs range from, a large quantity laptop rental, to our first-rate event production rentals you need for next month's conference, or the office equipment you need this minute for a new project. RentAComputer.com is your one-stop shop for your technology rentals.