Announced at the Apple WWDC conference last June, this product is touted as the most powerful Mac computer ever. This all-in-one computer started shipping December 14, 2017. It is aimed at specific niches where deadlines are tight, and power is appreciated.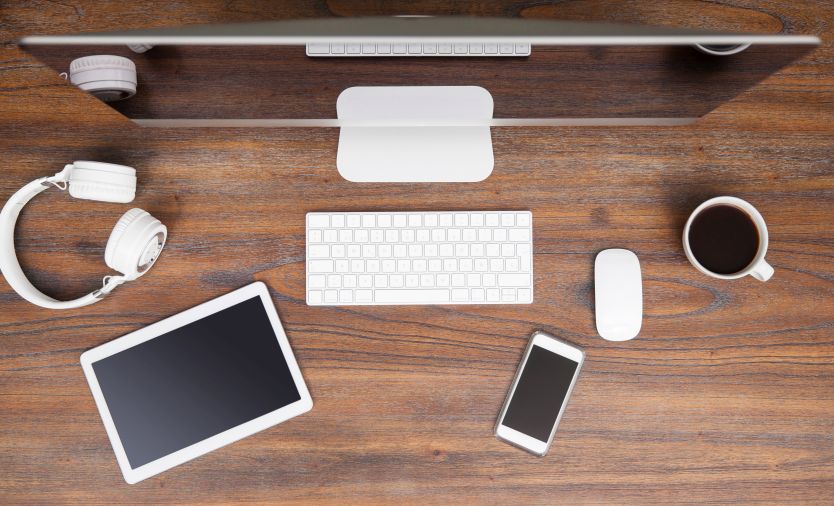 Today's blog post will explore all the ins and outs of this new computer system so when and if you are ready, you can rent, lease or purchase such a device.
Who is Most Likely Will Use the iMac Pro?
Here are the professions that can benefit the most from the use of this product:
Professional Photographer
Videographer
Graphic Artist
Game Designer
Digital Film Producer
An architect who renders 3D images
Anyone with intense workloads that needs a quick turnaround on projects and has a need to collaborate with remote users
What iMac Pro Configurations are Available?
There are three configurations available. Here are the specifics for each one.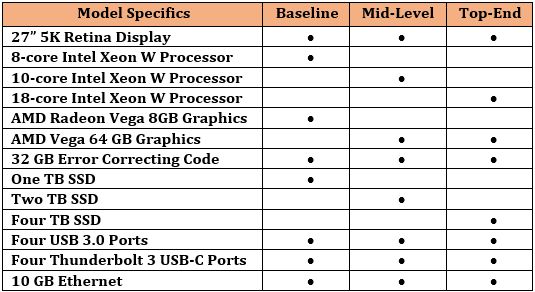 The .2" thick display and 21-pound weight, provides a great solution where desk space is limited and the need to occasionally move this device from desk-to-desk is possible.
Each unit also includes a Magic Mouse 2, Keyboard and Trackpad 2. The webcam has four microphones integrated with noise cancelling that helps to eliminate background noise.
The USB 3.0 ports support legacy peripherals, while the Thunderbolt 3 support newer devices with up to 40 GB/s data transfer speed. The latter is also the perfect connectivity option for other displays.
What are the Benefits?
This unit offers 67% more power than the 27" iMac.
With this much power in each unit, you can imagine heat could be a problem.
According to Apple, each device offers 75% more airflow and 80% increase in system thermal capacity, which keeps each unit cool and quiet.
43% increase in screen brightness over the previous iMac.
Videographers can work on 4K videos and still have room on the display for editing tools because the unit offers 5K resolution.
Each iMac Pro is fully integrated with VR technology.
Where Should You Go to Obtain an iMac Pro?
At Rentacomputer.com, we have a full line of Apple product rentals. From iPhones to iMac Pros, we can rent the equipment you need, when and where you need it, all at affordable rates. Send us an email at rentals@rentacomputer.com, drop us a text 908-485-7368, or call 800-736-8772 for more information.
Want to share this story on social media? Use these hashtags! #Apple #iMac #Tech
Rent an iMac with Tech Travel Agent Randy
Are you looking for a short term rental of iMac Pros? You'll have peace of mind in knowing Randy Moore has a vast experience in renting preconfigured iMacs, iPads, iPhones, and many more Apple products. Randy can answer any questions you have about renting iMacs, iPads, kiosks, or anything you need–in any quantity, for any type of event. Contact Randy today at 1-800-736-8772 ext. 225 or fill out a fast, easy online quote form.
Subscribe to our blog today to stay up-to-date with Rentacomputer.com and follow us on social media. Join the discussion by commenting below.