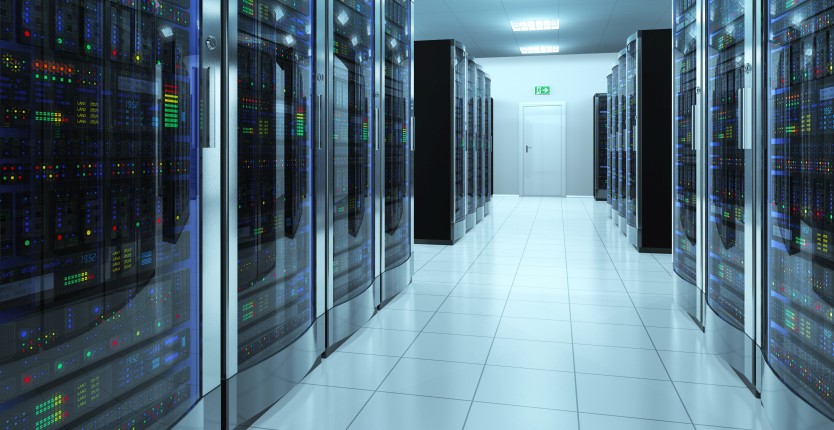 Here's a fact: most business owners are aware of the risks of disasters for a business, but don't think it can happen to their business. This attitude about disaster preparedness is exactly why you see companies have to close for good in the event of a natural disaster, a technological outage, or even theft. It doesn't matter how equipment or data is lost; if you don't have a contingency plan in place, it can jeopardize your entire business.
What Can You Do?
Luckily, if you have our name and number in your contingency plan, you're off to a great start. At Rentacomputer.com, we'll rent you anything you need to set up a mobile office and continue your business from anywhere in the U.S., including computer server rentals, computer rentals, printer rentals, card printer rentals, RFID printer rentals, routers rentals and more.
The widespread devastation from hurricanes Harvey, Irma, and Maria are a perfect example that no matter where you work or what you do, you need to expect the unexpected. This means having a recovery plan in place should the worst happen: Do you have insurance to cover your property in the event of a disaster? Do you have space where you can set up a temporary office if needed? Do you have access to every piece of office equipment you need to seamlessly transition to a new environment?
For most businesses, the answer to the first two will be easy to answer. Most business owners know that small business insurance is a must, and it isn't difficult to find a backup office space, but what about equipment? That's where we come in.
Server Rentals and More
Rentacomputer.com is here to help your business stay operational after a disaster with our disaster recovery rental services. Laptops, printers, copiers, and desktop computers can keep your team at work. Servers and routers can ensure that your web pages, VPNs, email networks, and other online functions stay active.
Give us a call and tell us about the short-term needs of your business. These days, most businesses rely on technology. Think of us a travel agent for your technology needs — we'll assess your needs and build a network, equipment, and service package tailored to your company.
What's more, we won't just rent you the equipment — we'll install it for you in your new temporary or permanent setup. We have AV experts and IT specialists trained in making quick work of temporary office setups, giving you every advantage you need to seamlessly transition from disaster recovery back to day-to-day operation.
Why Use Rentacomputer.com?
There is a variety of reasons why you should choose us when building your disaster recovery plan. Here are just a few:
We're reliable and we're nationwide. Rentacomputer isn't susceptible to local supply chain shortages, which is important when considering that these shortages are common in areas where natural disasters and other calamities knock out tens or hundreds of businesses in the same area. We don't have a limit on the equipment we can provide, which provides you peace of mind.
We're proven and good at what we do. So good, in fact, that we don't make you sign a service agreement to reserve rentals in the event of a disaster. Call us as soon as you need us, and we'll get you your rental equipment at any time in any place, without any ongoing service agreement.
We can help your business, even in the face of complete disaster. We were able to deliver a large number of laptops to help businesses in Houston continue to operate after Hurricane Harvey made landfall in August of 2017.
When you need to rent servers, computers, and other equipment for a temporary office after a disaster, visit us online. Although we can't offer exact quotes for the rentals and services you need for your business, we offer ballpark prices for each of our devices on our website.
Want to share this story on social media? Use these hashtags! #DisasterRecovery #TechRentals #Tech