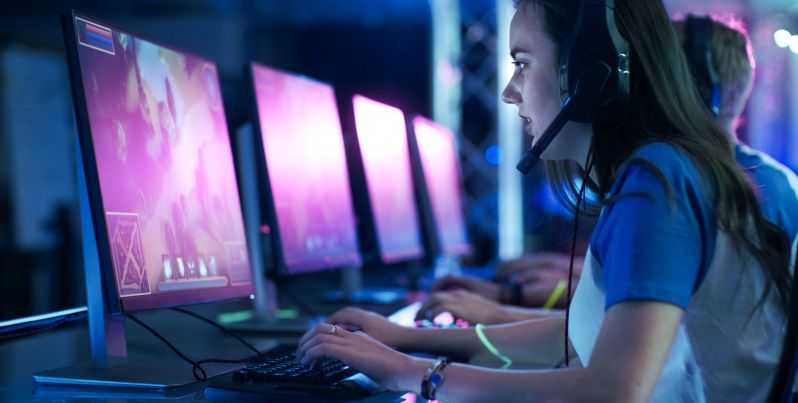 Are you looking to rent high performance desktop computers for your next convention, conference, or gaming tournament? Here at Rentacomputer.com, we have some of the most powerful desktop computers on the market, like the Dell XPS and the HP Omen. High performance desktop computer rentals are perfect for video editing projects, virtual reality projects, website designing, and gaming tournaments.  Some features of these desktops include liquid cooling, the latest Intel Core i7 processor, up to 64 GB of RAM, and an assortment of NVIDIA GTX graphic cards.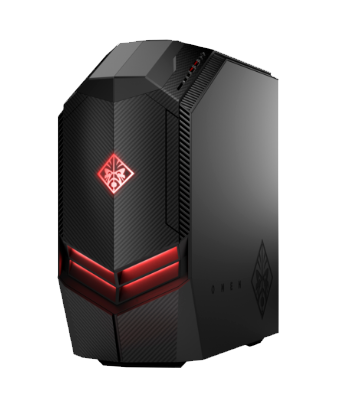 One of the biggest enemies of all desktop computers is heat. The commercial way to deal with heat in a desktop is the use of a fan. The other and better option is to use liquid cooling.  Liquid cooling boosts performance and aesthetics, and keeps the desktop quiet. If your rental is going to be running nonstop for a decent amount of time, then we recommend a high performance desktop computer rental with liquid cooling.
The Intel Core i7 processor is one of the fastest and strongest processors on the market. Intel has dominated the processor production industry due to their strong and reliable processors at affordable costs. With a gaming desktop computer rental, you will receive one of these amazing processors and your rental will run at astonishing speeds.
Ideally, the more RAM you have, the faster the computer will run. Most computers have 8-16 GB of RAM but high performance computers of course need to run at faster speeds. With up to 64 GB of RAM, you are able to easily run any gaming or computer software without having any problems with your rental slowing down.
When it comes to modern PC gaming, you need to have a strong graphics card. All of our high performance desktop computer rentals have high end graphic cards that can handle the latest and greatest games. With NVIDIA GTX graphic cards, you'll always be on the same playing field as your competition. We offer high end GPU's, to perfect your gaming experience.
So for your next big gaming/eSport tournament (whether that be for League of Legends, Overwatch, Fortnite, CS:GO, or Call of Duty) we want your high performance desktop computer rental to be everything you wish for. We offer these breathtaking options to ensure that your rentals are as powerful and reliable as they can be. Based on your needs and wishes, we will work together and select a computer that will not only fulfill those requirements but exceed them.