Partnered with over 1295 computer and AV rental companies worldwide, we have access to the largest inventory with delivery and service to more cities that any other single company.
All computer rentals are configured, imaged, delivered and installed to over 1000 cities, worldwide.

Desktops and workstations offer top speed, performance, and reliability unmatched by a laptop. Great for CAD projects, animation, training programs, temporary employees and more. Rentacomputer.com offers options of virtually any configuration for anytime, anywhere.
Laptops Rentals Available In All Sizes
From the smallest ultra-portable netbooks to mid-size notebooks to large laptops, your Tech Travel Agent can have your company image on one to one thousand laptops, then deliver those laptops anywhere you need them. Easy flexible service offers daily, weekly and monthly rental times.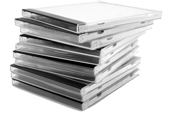 Have Your Company Software Preloaded On Every Machine
Here at Rentacomputer we will re-image every computer sent to you to have all of your company software preloaded on the desktop. When you get your desktop, it will be ready to go.
Rack-mounts, Blade, File Servers, Database Servers, and switches, routers and other network devices you need for your server project. Server rentals are a great way to migrate data centers, temporarily increase productivity, or run a temporary office.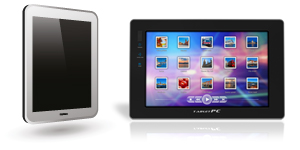 The Latest In Portable Tablet PCs Rentals
Lightweight, convenient, and powerful; Rentacomputer.com offers all the newest tablet PCs, including the Apple iPad and Samsung Galaxy Tab. Tablets for trade shows, running training seminars, or other business uses, Tablet PC rentals are invaluable and inexpensive to rent.