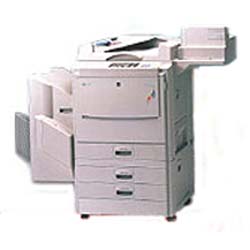 Answer: Because a copier can be delivered and setup wherever you want for as long as you need.
Rent a copier for temporary offices, corporate events, company marketing projects, year end financial reports, temporary offices, convention services, and special projects! Rent for a day, a week, monthly or even longer.
Renting copiers is the most flexible way to increase employee productivity during peak work loads or corporate projects. Renting saves money because it can reduce capital expenditures when not necessary.
Note: CPM = Copies Per Minute