Tech Travel Agent defined: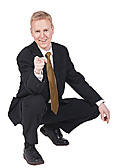 A Tech Travel Agent© books nationwide and worldwide computer rentals and AV technology reservations the same way your travel agent books your airline and hotel reservations.
Technology Travel Agents© schedule all types of technology rentals for conventions, trade shows, conferences, computer training, legal department war rooms, inventory or other corporate projects! Rent any number of computers and AV technology for a day, a week, a month, or any period of time.
Tech Travel Agents employ an army of computer engineers, technicians, audio visual technicians, equipment installers and technology event coordinators. Any project, no matter the size, scope or location, can be handled efficiently and cost effectively with the least amount of effort on your part.
Your Tech Travel Agent© is one point of contact for multiple computer and audio-visual projects! Coordinate many computer and audio visual installations in multiple cities simultaneously. It's easy!
Tech Travel Agent© clientele include: Event planners, corporate training program coordinators, pharmaceutical sales representatives, convention organizers, TV news networks, trade show exhibitors, conference planners, accounting departments, human resource (HRD), and corporate finance departments, emergency-disaster recovery management teams, military, government agencies, universities, law firms, CPAs, consultants, other service companies and traveling executives.
A comprehensive, coordinated and well-documented procedure helps you know the overall plan before during and after any company event or project. One point of contact, one vendor, itemized invoices and summary reports are standard on all jobs.
Contact a Tech Travel Agent© at https://www.rentacomputer.com for your next company project. Call toll free 800-736-8772 or email: TechTravelAgent@Rentacomputer.com