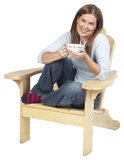 Rentacomputer.com's 20 year experience in the computer rental business combined with a vast global network of high quality technology installers ensures high quality installations every time, everywhere.
Tech Travel Agents from Rentacomputer.com have more options that other 'national' rental companies can provide. For example, in all major cities we have multiple technology installer solutions. That means we always can get the technology you need installed for your corporate event on time, when you need it, at a price no one can match. All from one vendor! One Tech Travel Agent is the only contact you need for your technology rentals in 2007, no matter where you need service.
Featured products include 42" Plasma Rentals for Trade shows, Conferences and Corporate events. Also wireless devices including wi-fi laptops and complete Internet connected 802.11 wireless networks, projectors, and av multimedia equipment. New technologies available include the new dual core computer rentals in both desktop and laptop computer forms as well as the latest Apple Dual Core products too!
Rentacomputer.com has always been on the cutting edge with products for the best image projection at any corporate event.
"You need to look as good as the guy in the next trade show booth. Better yet, you want to even more professional. That's why we choose Rentacomputer.com for all our Projector and Plasma rentals," Mark S. from a nationwide wireless company. (Name withheld for confidentiality)
Quantities supported are from 1 to 500 computers, projectors, printers, network devices delivered as soon as today or tomorrow.
Rental periods are hourly, daily, weekly, monthly, quarterly and annually.
Contact a Tech Travel Agent at https://www.rentacomputer.com/ , email rentals@Rentacomputer.com or call toll free 800-736-8772. For more information on Tech Travel Agent Services visit http://www.techtravelagent.com/