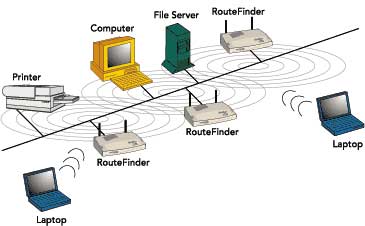 Ever notice how nice a training class looks when the laptop computers are using wireless networking rather than traditional CAT5 wires for their network connection?
Your Tech Travel agent has yet another solution to make your job easier and your next computer based training class look all the cleaner. Wirless computer rentals are the perfect fit for large or small temporary additions to or complete stand alone networks.
Wireless computer rentals can cut down on setup time, provide freedom from your existing wiring shortfalls, and allow your the flexibility to adjust the class size within minutes. Follow this link for more information on Wireless Computer Rentals or contact your Tech Travel agent using the link below.
Wireless Computer Rental Quote Request