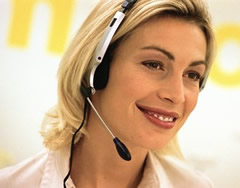 When considering your projector rental, there are many factors to consider during the decision making process. The most important factor when considering either a LCD or DLP projector rental is the brightness of your bulb.
To decide what brightness you need you must take into consideration the size of the audience and the size of the viewing room. Large rooms and audiences require higher bulb strengths (measured in Lumens) to provide adequate brightness. Projectors generally come in the range of 1000 to 5000 Lumens, and the higher the lumens, the brighter the bulb.
For more information on how many lumens you need see our Projector Rental Advice page and also learn about the differences between DLP and LCD Projectors. Click here to receive a Projector Rental Quote.