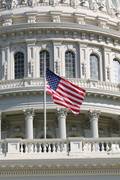 The presidential inauguration is just over a month away from now. Giving the Historic Nature of this event the public turnout will be greater than ever. Security for the event will be the largest ever and every reporter across the country will be coming to the event.
Rentacomputer is proud to be servicing computer rentals for the celebration. A short term rental for the inauguration speech is a perfect idea. Our Tech Travel Agents report that Large Screen Plasma rentals are very popular for groups and parties that are gathering to watch the inauguration. We have also seen a lot more laptop rentals in the D.C area from reporters and people going to see the inauguration.
For more information on how a Tech Travel Agent can help you during this historic event call 800-736-8772 today.