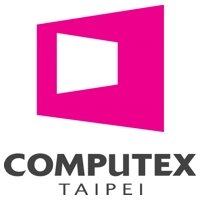 Apple's iPad has long since reigned supreme in the tablet pc market. There have been a lot of other companies that have put out some truly remarkable products but none have quite caught the attention away from the iPad. Well naturally these competitors are tired of being second best and are planning on showing off a bunch of new tablet products to rival the iPad at the upcoming 2011 Computex Taipei.
At the 2011 event, more exhibitors will be displaying at far more booths at the second largest computer trade show in the world. Expect to see a slew of increasingly popular devices including the latest in tablet computers and e-readers according to event organizers.
The 2011 Computex Taipei event will host more than 1,800 companies, both foreign and local, which have signed up to meet in Taiwan from May 31 to June 4, 2011. These companies will take over more than 5,000 booths at the event which is an increase over the 4,861 booths used by the 1,715 exhibitors at the 2010 event.
The Computex Taipei event, now celebrating its 31st birthday, is often used as a platform for companies, both local and foreign, to showcase their new products which will be comprised of a lot of tablet computers this year in response to the iPad's overwhelming success.
Tablet releases by some of the big names in the industry, including Acer, Austek, Samsung, ViewSonic, Dell and HP, will coincide at the event. All of these companies will include tablet computers next year, according to sources at the event.
There are expected to be more Chinese buyers at the 2011 event due to Taiwan and China signing a landmark liberalized trade pact earlier this year, according to Brian Lee, executive director of  the Taiwan External Trade Development Council (TAITRA).
According to Lee, "The average number of foreign visitors to the show is about 36,000 every year, but there will probably be 40,000 next year." Lee also predicts that after the event concludes, the value of transactions promoted by the show will total more than $23 billion in the following 12 months.
Apple may be the reigning champ in the tablet pc market but seems to be facing some stiff competition at the 2011 Computex Taipei. If Apple wishes to remain on top, then they had better be aware of their competition and start working on some great new innovations for the iPad.
*Rentacomputer.com is not affiliated with nor in any way authorized by the 2011 Computex Taipei. Rentacomputer.com is an independent nationwide technology rental provider and this page in no way implies exclusivity of our services at the 2011 Computex Taipei.
Source: Want China Times