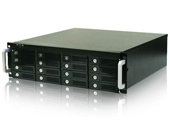 Rack-Mount Servers are easy to use and highly reliable. These are desirable traits in a server when your company needs a temporary server rental to offset the stress on servers and machines owned by your business. Rack mount servers are the most cost effective servers available for rent. You get more bang for your buck with a rack mount server rental than any other form factor.
Get a Sever Rental quote.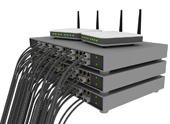 All server rentals need peripheral rentals. Server peripherals include routers, switches, cables, etc. A Tech Travel Agent can bundle all of these peripherals into a single quote along with your server rental.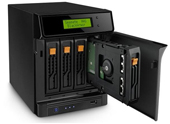 Server rentals are ideal if your company needs an extra storage unit for company information while you are testing various types of storage solutions. Whether you need a short-term rental, or a long-term lease, our agents can get you the right kind of server for your storage needs.