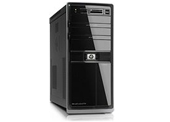 Rentacomputer.com offers a wide range of technology rentals for practically any need you can come up with. With everything from laptop and desktop rentals to office equipment and even staging equipment rentals, Rentacomputer.com has quite a portfolio.
One of the most common pieces of rental equipment from Rentacomputer.com, however, is most definitely a desktop rental. Rentacomputer.com offers a full line of desktop computer rentals, one of the most popular being an HP desktop rental.
There are many advantages to renting an HP desktop over other brands. HP offers desktops that are capable of dealing with any type of computing need imaginable from something simple, like surfing the internet, to intense online PC gaming. In addition to that, an HP desktop can also handle high-end business computing as well as production.
Rentacomputer.com also has different variations, or levels, of HP desktop computer rentals. The most basic is simply an entry level desktop. Entry level desktops will have low RAM and hard drive capacities and will also lack in the graphical department as well as in the processing department. However, they are perfect for quick, short rental periods that require a very basic desktop computer.
Next is a mid-level HP desktop computer rental. These computers are your average, everyday desktops. They have decent RAM and hard drive capacities and have graphics cards that are adequate for most tasks, just don't expect to be maxing out the graphics of many PC games. These computers are better for extended rental periods that require a solid computer for a decent amount of time.
Finally, there are high-performance HP desktop rentals. These computers are the cream of the crop when it comes to the desktops HP has to offer. High capacity RAM and hard drives help make any task a breeze and updated graphics allow you to do more than play Bejewled. These are the computer rentals for the real enthusiasts and somebody who plans to use their computer rental for the most demanding tasks.
So the next time you need a desktop computer, consider an HP desktop computer rental from Rentacomputer.com. Local delivery and setup combined with a company that has been in the business for over 20 years is always a recipe for success.