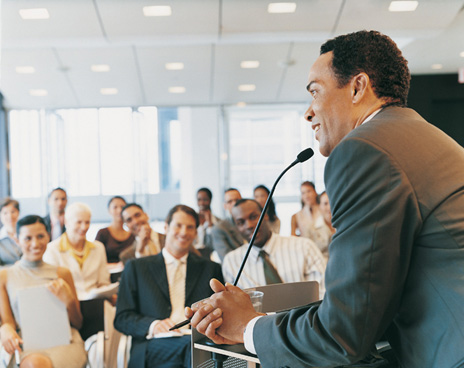 When putting together a large scale meeting, perhaps at a convention center, it can be a hassle to try to acquire the large amount of audio visual equipment needed for all the breakout rooms. When compounded with having to handle other logistical problems that go along with breakout room planning, things can quickly become overwhelming. A Tech Travel Agent can help! Tech Travel Agents can handle all of the logistics associated with your event with a single phone call. That means delivery, installation and support for all your all Breakout Room AV Equipment Rentals with a single point of contact.
Its common for each breakout room to have its own projector, laptop and screen. Depending on the size of your breakout rooms, microphones and sound system rentals are also available. Tech Travel Agents offer a variety of projectors with various lumen levels, plasma TVs with various sizes, and other event technology equipment rentals. Whether its a large size breakout room or a small sized venue, Rentacomputer will make sure you have top of the line equipment that is ideal for your event. We also offer full package rentals that include projectors, laptops and screens.
Get Breakout Room AV Equipment Rentals for your next event.