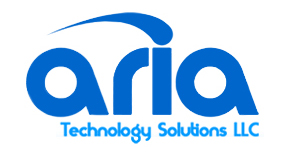 Rentacomputer.com has officially named Aria AV Technology Solutions as our number one, best technology rental supplier for the 2011-2012 year (ending June 30, 2012)! As a general rule, an 'Official Rentacomputer.com Supplier' must meet several qualifications before being recognized officially, as described in our Official Rentacomputer.com Supplier Program. Bring named an official supplier means that the supplier is truly exceptional. The designation means the highest quality standards for being on time, with the right equipment and with properly trained installers, technicians and or engineers.
To qualify a supplier must have met all of these qualifications:
1. Technology Rental Business or experience – 5 years or more
2. Stock State of the Art Equipment
3. 24-Hour Service Availability

4. Provide excellent knowledgeable tech staff
5. Be recognized by at least one industry association as 'expert' in the industry
6. Proven track record of service to Rentacomputer.com and its clients.
There were several reasons for choosing Aria and its President, Raj Jain, as our top supplier:
Quality of Inventory
First of all, quality of inventory. Since Aria is a fairly new company, all their equipment is new. No old laptops, projectors or tablets. Aria prides itself on carrying a deep inventory of Tier One manufacturers.
Experience
Secondly, experience. Raj Jain, owner and president of Aria Technology Solutions has over 15 years of experience in the technology rental industry. Aria's staff has over 30 years of combined IT and technology experience.
Response
Aria Technology Solutions has provided Rentacomputer.com with the industry's fastest response time, bar none. By working with Aria Technology Solutions, Rentacomputer.com is able to meet and in most cases exceed its client's expectations in all regards.
Top Wholesale Provider To Other Technology Rental Companies
Well regarded as an industry Top Supplier, Aria is set up to wholesale iPads, Laptops, Apple Equipment and Projectors to rental companies throughout the entire United States.
Communication Skills
Communication is key in this industry. Clients need to know and Aria provides the information. You always know what stage of delivery your equipment is in with Raj. Every step of the way from imaging notebooks to testing, cleaning and delivery, Aria keeps you informed so you know where you equipment is located and when it will be delivered or installed.
In addition to these outstanding attributes, Tech Travel Agents from Rentacomputer.com have their reasons for nominating Raj and Aria:
"Raj Jain has the best tech to rep communication I have come across in this industry. He is reachable 24/7 and we often communicate in the evenings and weekends so I get bids out quickly. He's always a step ahead in advice and ready to offer better more cost efficient solutions for our end-users. He and his team are appreciated, excellent service and equipment hands down." — Darcy Mann
"Raj is always willing to tackle any kind of job we throw at him. He has great advice when it comes to setup/technical specs of equipment. He is doing really well with logistics of equipment as he is shipping and moving a lot of equipment on a daily basis. Very detailed oriented on all deals that I have sent him. As Darcy noted, he is always reachable." — Jessica Keeton
"I've reached Raj by phone or text several times after hours and on weekends for tech support and quotes. He's purchased equipment for rentals of mine to meet the needs of the client when no one else had the gear. He forwards tracking without having to ask for it." — Randy Moore
"He was able to ship out 85 systems with one day's notice for a repeat client because he was sage enough to keep the client image on his server, which made us look more professional. Willing to listen to customer objections based on price and negotiate rental rates to meet customer needs." — Tony Cipollone
Congratulations Raj Jain and Aria Technology Solutions, LLC, Rentacomputer.com's current top supplier! Check out the other official Rentacomputer.com suppliers at our Top Five Rentacomputer.com Suppliers release.
About Aria AV Technology Solutions
Aria Technology Solutions LLC is a Glenview, IL based wholesale technology rental company focused solely on Computer & Audio Visual Rentals for sub-rentals, cross rentals, re-rentals and wholesale distribution.
Aria prides themselves on providing Tier-One, Show Quality iPads, Tablets, Laptops, Apple Laptops, iMacs, Projectors & Computer Peripherals to re-renters nationwide.