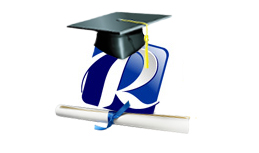 Congratulations Kris French Jr. from Brunswick, Ohio! Kris French Jr. has been awarded the first ever Rentacomputer.com Cares Scholarship.
Kris is attending the University of Advancing Technology to further his studies in the Information Security field. Kris will be pursuing two degrees at the same time, working on a degree in Network Security and the other in Technology Forensics. His dream career is to become a penetration tester.
Kris has demonstrated strong and realistic academic and career goals and was very passionate about his education. Kris has displayed the strongest motivation, desire, forethought, and career planning amongst the applicants and has earned $500 a year for the next four years of his enrollment.
Good luck in your studies, Kris!
Rentacomputer.com is already accepting applications for the 2013 scholarship year. Applications must be submitted by May 30, 2013. Click here to apply for the 2013 Rentacomputer.com Cares Scholarship