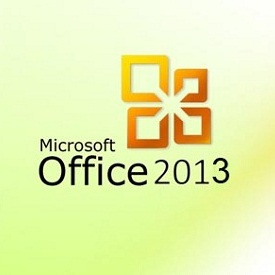 Microsoft Office 2013 has a new look. But don't fear the features that you use haven't gone away. Office just added some new features to help you save time. The Office 2013 will now be available on smartphones, tablets, and will even have a cloud based version that you can use on a PC that doesn't have Office 2013 installed on it. So no matter where you are you can access your files on whatever device you have!

Whats new in Office:
Access – You can still create traditional desktop databases from scratch. Or, try out a template to create an app, a desktop database, or an Access 2010-style web data base.
Exel – Has been designed to help you get professional-looking results quickly. You'll find many new features that let you get away from walls of numbers and draw more persuasive pictures of your data, guiding you to better, more informed decisions.
OneNote – Is a digital notebook for capturing, storing, and sharing all kinds of information.
Outlook – Helps you focus on what's important with a clear view of email, calendars, and contacts, and allows you to work with them in Outlook.
PowerPoint – Primed for use on tablets and phones, so you can swipe and tap your way through presentations. And when you're working with others, you can add comments to ask questions and get feedback.
Project – Helps show off project data, talk to your team, and trace task paths.
Publish – Offers new ways to work with your pictures, so you can move them around, swap them, and add visual pop to your publications with new picture and text effects.
Visio – New styles, themes and other handy tools will help you cut the time you spend drawing. You'll also find more ways to work together on Visio diagrams, along with new commenting features, that enable real-time coauthoring on diagrams.
Word – You can add an online video, open a PDF and edit the content, align pictures and diagrams with minimal fuss.
Don't forget, RentAComputer.com is here to help you with your technology needs for a short, medium or even a long period of time. A tech travel agent can have your rental set up with Office 2013 ready for use at your event or for your own personal needs. Remember renting technology can save you money, time, and the stress of setting up your own equipment! Contact a tech travel agent 800-736-8772, or get a quick online computer rental quote today.