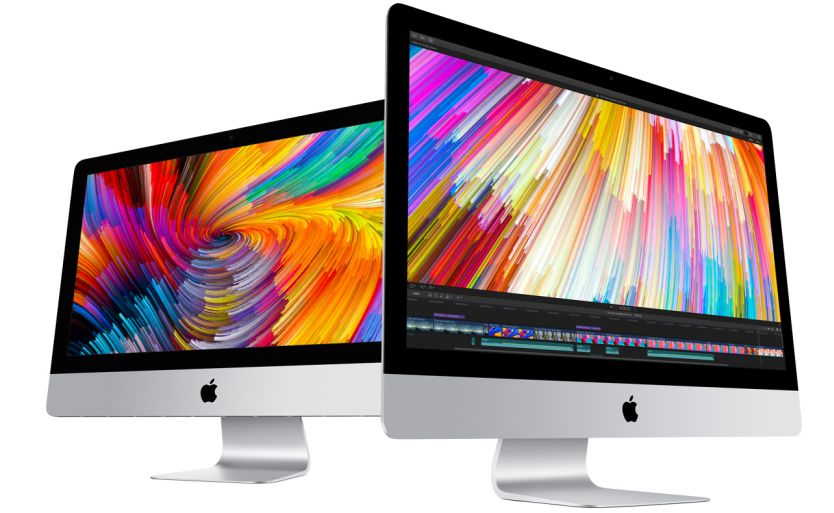 Apple's Most Powerful Desktop Computer
This 27-inch, 5K display with integrated CPU offers the most color-rich monitor available in the market today. Because the computing power is in the display, there is no tower to worry about. The keyboard and mouse plug into the back of the monitor.
The iMac offers a significant speed bump over previous models, making it a strong alternative to Windows-based, All-in-One models. The Thunderbolt 3 ports provide 40Gbps data transfer, which is double the speed of previous iMac generations.
Below are the product specifications, pros and cons of this device, and targeted uses for it.
Specifications
Pros
+ Photos and videos are expertly colored due to the P3 color gamut, which makes them much more vivid and memorable. Useful when completing editing, in a training seminar or during a product launch.
+ Display is large enough to work with documents side-by-side
+ The CPU is fast, especially in the arena of graphic applications and file transfers
+ Thunderbolt 3 allows for HDMI, DisplayPort, DVI, and external monitor connections
+ High Sierra offers built‑in encryption, crash‑safe protections, and simplified data backup
+ Has long battery life
Cons
– There is no touch screen option, unlike many other Apple products
– The port placement is in the back of the monitor, which can be cumbersome
– The mouse is inoperable while it's charging
– No good way to adjust the height of the monitor
– Poor audio
Best Applicability
The audience for this type of device includes:
Photo and video editors
Trainers developing materials
Employees learning about a new product or service
Individuals who need to plug into a variety of peripherals
Gaming developers
Attorneys who wish to see comparative documentation
Company workers working in cramped quarters
Attendee conferences where electrical outlets are scarce
You need Rentacomputer.com for All-in-One Computers
iMac rentals are available on a daily, weekly, and monthly basis. These units can either be hand-delivered to your location or shipped to a specific site, across the United States. We offer the latest version of the OS and pre-install custom applications as requested. Give us a call at 800-736-8772 to speak to one of our Apple Specialists!
Are you looking for iMac rentals for your business? Click here to tell us more about what you need.
Are you thinking about a short term Apple rental? You'll have peace of mind in knowing Randy Moore is our Apple event specialist. Randy can answer any questions you have about renting Apple products–in any quantity, for any type of event. Contact Randy today at 1-800-736-8772 ext. 225 or fill out a fast, easy online quote form.
Subscribe to our blog today to stay up-to-date with Rentacomputer.com and follow us on social media. Join in the discussion by commenting below.