Not only can the Tech Travel Agents at Rentacomputer.com procure temporary computers and audio-visual equipment, but they can also supply you with a complete network rental that consists of everything from computers to servers and server peripherals, fully connecting your office team to the internet and each other. Your agent can also include in that rental package other office equipment rentals such as printers, copiers and fax machines that can connect to your network solution. Your Tech Travel Agent can be your single point of contact for turning a mere space into a connected working office with a complete Network Rental.
Laptops, Desktops & Tablet Computers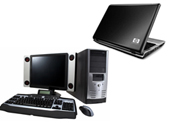 Virtually any kind of laptop or desktop can be offered in our network solution, and can be connected with your other devices in the network. Your agent can also procure some of the top tablet computers currently in the industry, including but not limited to the iPad 2, the Motorola Xoom Tablet, and the Samsung Galaxy Tab.
Servers & Server Peripherals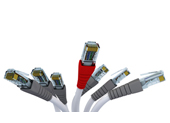 No network is complete without servers and server peripherals, and our agents can supply you with them. Our technicians can also tune your server rental to meet your specific server needs, whether you need an application server, file server, mail server etc. Even all of the peripherals such as cables, switches and hubs can be delivered in this complete network solution. Don't hesitate to contact your Tech Travel Agent if you need to setup an office network quickly and efficiently!
Rent a Complete Network for Disaster Recovery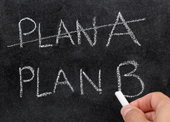 When disaster strikes your office and compromises your much needed technology, recovery can be made easy if you call a Tech Travel Agent. Our Agents will pull together a solution that tends to all of your technological needs while recovering from a disaster, which includes delivery and installation. So ease the pains of recovery with the help of our Tech Travel Agents today!