You oversee the meetings and events for your company or association. All in all, you have tens to hundreds of meetings you must plan, coordinate, promote and execute with the same staff and little to no budget increase over last year's finances. In addition to the issues you already have on your plate, it is getting harder to motivate committee members to plan, attendees to come and sponsors to give. So now what?
Before you slam your head against a proverbial wall, take a step back and look hard at the following parameters of your meeting. With good data in hand, the rest of the planning process should run as smooth as silk.
It Starts with SMART Goals
Before jumping into goal setting, you need to ask yourself "Why are we holding this meeting at all?" If you can't succinctly answer that question, the meeting should be cancelled. Goals need to be SMART: Specific, Measurable, Achievable, Realistic and Time-Sensitive.
With that in mind, here are five questions that need to be answered:
     

What is the objective of the conference?

     

How will you know whether the objective was met or not?

     

Given the budget and revenue objectives of the meeting, is the goal achievable?

     

Is the objective realistic?

     

Can we accomplish the goal in the time period given?
Once you have these questions answered, it's time to move onto the next phase of the planning process.
Create a Welcoming Environment
Ask yourself another very important question: "What will make attendees feel more welcome and engaged in the meeting?"
      

Start with the room set-up. Can attendees easily engage with each other and the presenter? There is a great app called

SocialTables

that can help you explore different seating options by moving  tables, risers and chairs around, all with a touch of a screen.

      

Introduce technology into the event. If you have people that want or need to be at the meeting but they are on the other side of the country, you can rent teleconferencing equipment and it will seem as though they are in the room. Also, 

Rent iPads

for attendees to view live streaming in large events, write social postings or ask questions. This will keep attendees engaged with the presenter and each other.  

      

Check out your lighting options. Natural light is your best option, but in a conference room setting sometimes you need

lighting equipment rentals

to set the right mood for the event.

      

Introduce different foods and beverages. Poll attendees beforehand and ask them what they like to eat and drink. Check out local farm-to-table, vegetarian, vegan and gluten-free options as well.

  

Put together a welcoming committee. As attendees check-into the event, move into the general assembly, or arrive at networking events, express how much you appreciate them being there and ask how you can help them enjoy the conference even more.
Turn Your Programming Around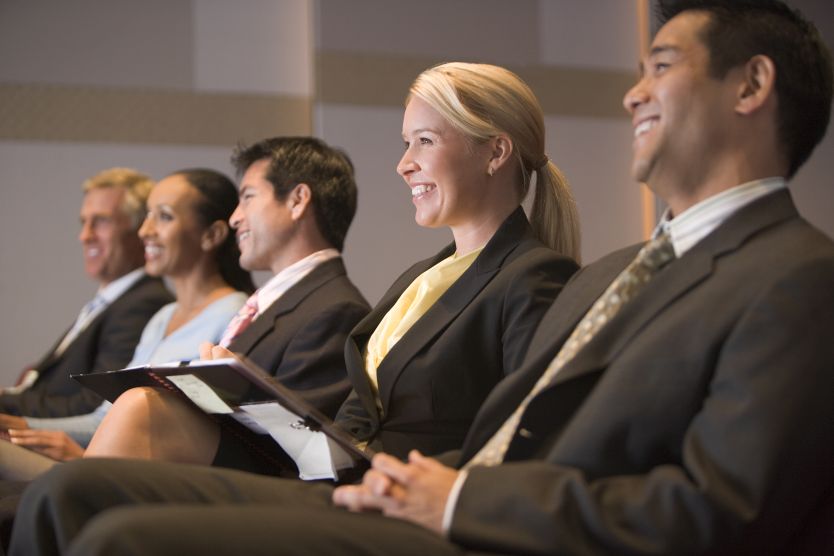 Rather than conducting your event the same old way, it is important to create an environment full of laughter and learning. Here are some ways to do so:
 

Hire entertaining speakers that can still get their message across with laughter.

 

Provide fresh content. The easiest way to do this is to ask attendees what topics they want to hear about and the speakers they have heard deliver this message.

 

Take time for fun, team based events such as scavenger hunts or interesting ice breakers. Whatever you do, provide attendees with something new they will want to participate in.

 

Constantly poll attendees. Use

mobile apps

that attendees can either install on their smartphone or

tablet rental

to understand what attendees love or hate about the current session. The beauty of this process is you can make changes on a real-time basis and post on social media what you did.
Rentacomputer.com Can Help with Your Next Event
Rentacomputer.com offers you quick response times, experts in event technology and an unmatched level of service. With over 30,000 satisfied customers nationwide, we can help you with your next meeting or convention. Give us a call at 800-736-8772 to learn more.
Want to share this story on social media? Use these hashtags! #EventTech #MeetingPlanning